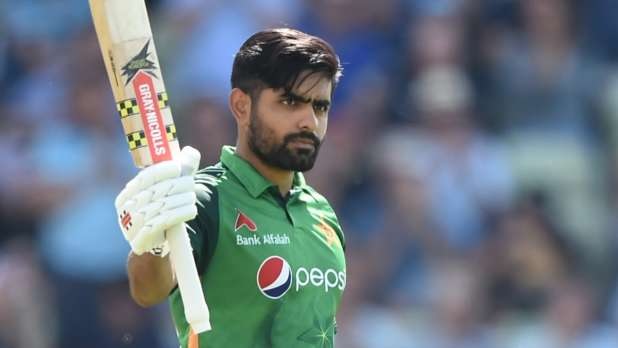 2 mins read
Aakash Chopra Heaps Praise On Babar Azam After First Match Of Asia Cup 2023, Says 'He's Truly An Unbelievable Player'
Former India opener, Aakash Chopra heaped praise on Babar Azam after his 151-run knock against Nepal on Wednesday (August 30th) at Multan International Stadium.
Babar Azam currently is the number one ODI batsman and in the inaugural match of the tournament, he showed why the 28-year-old skipper holds that spot.
Babar Azam and Iftikhar Ahmed played a stupendous inning in the first inning and gave a target of 343 runs. In the second inning, the Pakistani bowling attack successfully defended the target after Shadab Khan picked four wickets and won the match by 238 runs.
While speaking on the official YouTube channel, Aakash Chopra applauded the Pakistani skipper and said that he is currently in his own league.
"Nepal seemed confident after getting the two early wickets and everything was going according to plan. But then comes Babar Azam. Nineteen centuries in 102 innings, he's truly an unbelievable player and is in a league of his own," Aakash Chopra said  on Babar Azam.
Babar Azam has set it on fire: Aakash Chopra
The 45-year-old said that many people will say that the match was against Nepal and the conditions were friendly, but the Asia Cup 2023 has just started and Babar Azam has set it on fire.
"Now, of course, there will be people saying that 'it's just against minnows and it's a flat pitch'. The tournament has just begun, and Babar Azam has set it on fire.
"Now, everyone will be playing against minnows and on great pitches and people will then notice that while the players are very good, but they couldn't score 150+ in the same conditions. Pakistan, this time out, were actually in a troubling situation against Nepal but the way Azam manoeuvred the innings was sublime," he added.
While pointing out the flaws of the Men in Green, Aakash Chopra said that they have a problem with the middle order and are addressing it well as Iftikhar Ahmed is finding his rhythm.
"As we saw yesterday, there is an issue with Pakistan's middle order, and they are addressing it, but Iftikhar Ahmed has papered over the cracks for the time being. Whenever he does play – it's exceptional.
"They made a lot of runs and then with the new ball came Shaheen Afridi, Naseem Shah and Haris Rauf – they were all over Nepal. This is understandable as they are an inexperienced side but they must be thinking that they could have done better," Chopra further added.
Rohit Sharma-led India will take on Babar Azam's Pakistan on Saturday (September 2nd) at Pallekele International Cricket Stadium in Sri Lanka.
#Aakash #Chopra #Heaps #Praise #Babar #Azam #Match #Asia #Cup #Hes #Unbelievable #Player