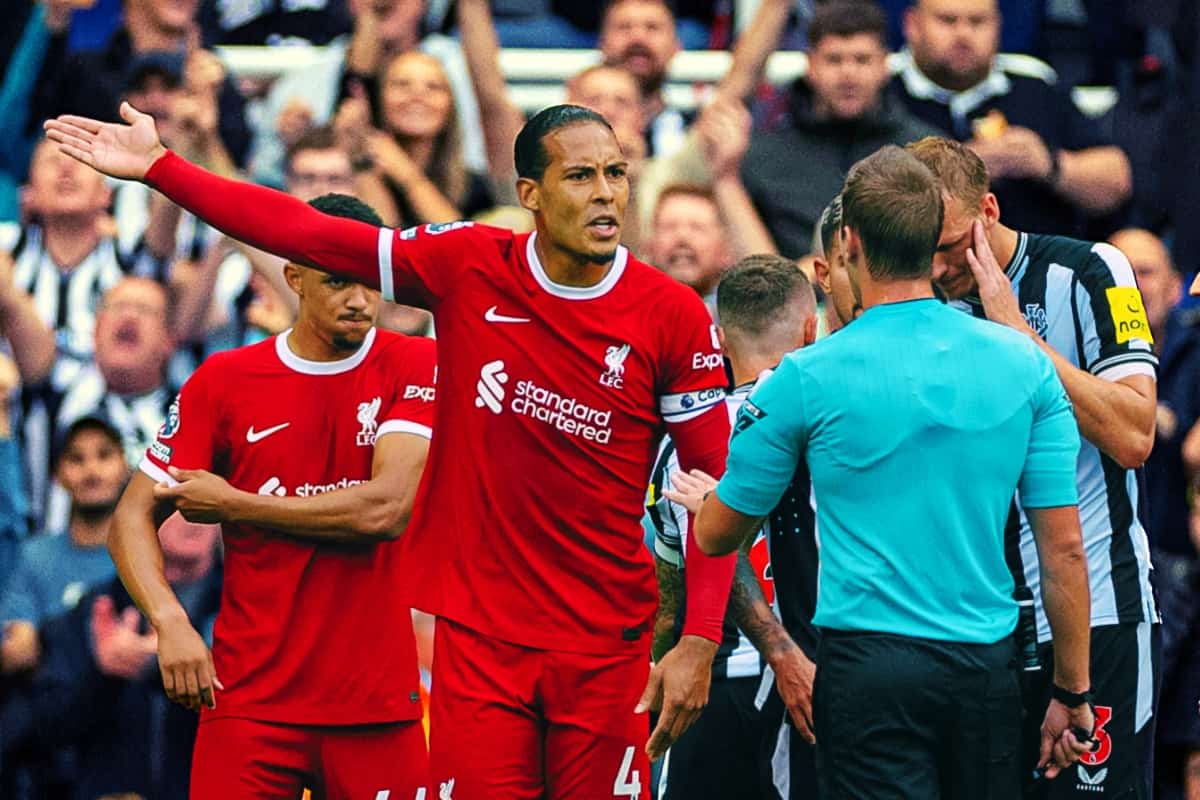 5 mins read
All we want is consistency – Virgil van Dijk's charge and referee double standards – Liverpool FC
Virgil van Dijk faces an extended ban due to his red card coupled with an extra charge, but there is understandably frustration at the lack of consistency that is boiling over.
First off, it is important to say that abuse is not condoned in any way and it ought to have no place in the game.
Van Dijk was visibly shocked and disgruntled at the decision made by referee John Brooks to show him a red card for his challenge on Newcastle's Alexander Isak.
The captain could be seen telling Brooks his decision was a "f**king joke" before later telling fourth official Craig Pawson "don't touch me," as attempts were made to move him toward the tunnel.
The tackle itself triggered a one-match ban for denying a clear goalscoring opportunity, but the FA has since charged the Dutchman with a breach of FA Rule E3.1.
"It's alleged that the defender acted in an improper manner and/or used abusive and/or insulting words towards a match official," the FA spokesperson reported.
The charge will likely see Van Dijk's ban extended, and in some ways, it opened up a can of worms.
All we want is consistency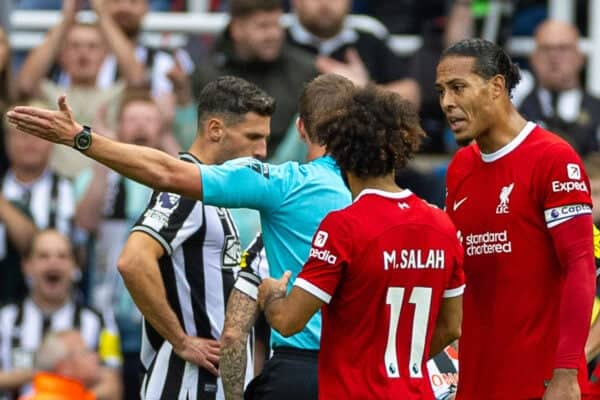 As abovementioned, Van Dijk was wrong to abuse the officials and his reaction has been rightly pulled up.
But it is important to ask, where is the consistency?
Players and managers are being asked to be near perfect in how they present themselves on the pitch and off it, but questions cannot be asked of officials or one must then face the consequences.
Whether that be a ban or a hefty fine, it often feels like more than what an official has to front up to if they make a decision that costs a team the chance of a win or a point.
All of which can make the difference between staying in the league, European football or lifting the title – the margin for error, as we know, can be as little as goal difference.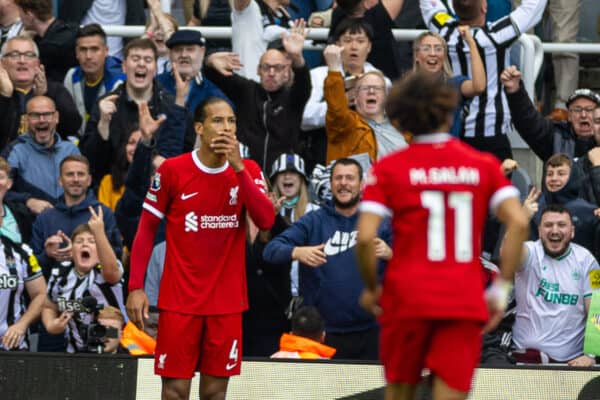 In Van Dijk's mind, he was certain it was not a red card offence, and having only the week prior seen one of his team-mates be sent off and then later have his ban rescinded, he, understandably, has questions to ask.
History, in his mind, was repeating itself and after just three rounds, it is not like he has been given any confidence in the decisions of Premier League officials.
For many, there will, rightly, be no issue with punishing abusive language, but it is the ever-changing rules and thresholds that sees one thing punished one week and not the next.
You can accept human error in a sport that moves at a rapid pace, but the addition of VAR technology – which is controlled by the same on-field referees – is meant to help in that regard.
We have seen it doesn't and former referee Mike Dean has already admitted he once didn't refer Anthony Taylor to the screen because he was a mate, even if the PGMOL insist that it could not have been the case.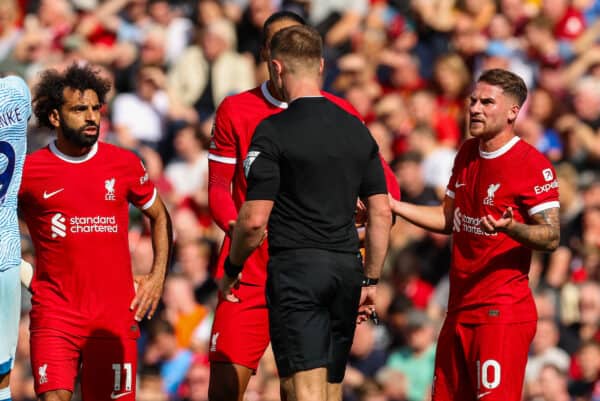 Unfortunately, Van Dijk is not the first player to abuse officials and nor will he be the last, but how many times has the same charge been handed out to other players in the league?
Fans could point to a multitude of instances, and yet nothing was done about it, and it all comes back to consistency.
The consistency of upholding the rules, of decision-making, and of punishments – not simply picking and choosing when the book is thrown.
No one wants to be discussing referees after each and every game and pointing to errors, but it is the current state of play and so far, we do not see an end to it.
Van Dijk's punishment, in isolation, can be argued as fair, but how many more times this season will we see the same response?
That there is little faith it will not be punished again for others is indicative of where the league standards currently stand.
Can't have it both ways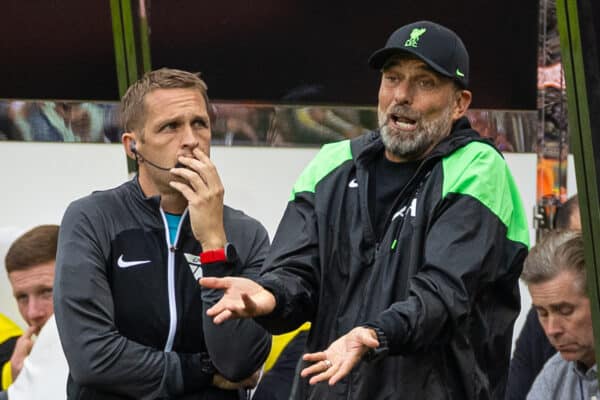 At the end of the day, the PGMOL cannot have it both ways. Officials are protected species and when they make a mistake they are not held to the same standards as players and managers.
An apology after the fact does not make up for a wrong decision and any outward response to their calls is snuffed out almost immediately.
An organisation needs to be able to listen and understand the concerns of those they oversee, not close the doors and turn the music up so to not hear the frustrations that exist.
The Newcastle game was the perfect example of missing blatant fouls (Anthony Gordon on Trent Alexander-Arnold) and the sudden decision to not book those who ask for a card on multiple occasions *cough Joelinton*.
If fans are frustrated by this lack of consistency and picking which rules are punished dependent on the day, you can only imagine what the players think.
All we want is consistency, but will we ever get it?


#consistency #Virgil #van #Dijks #charge #referee #double #standards #Liverpool