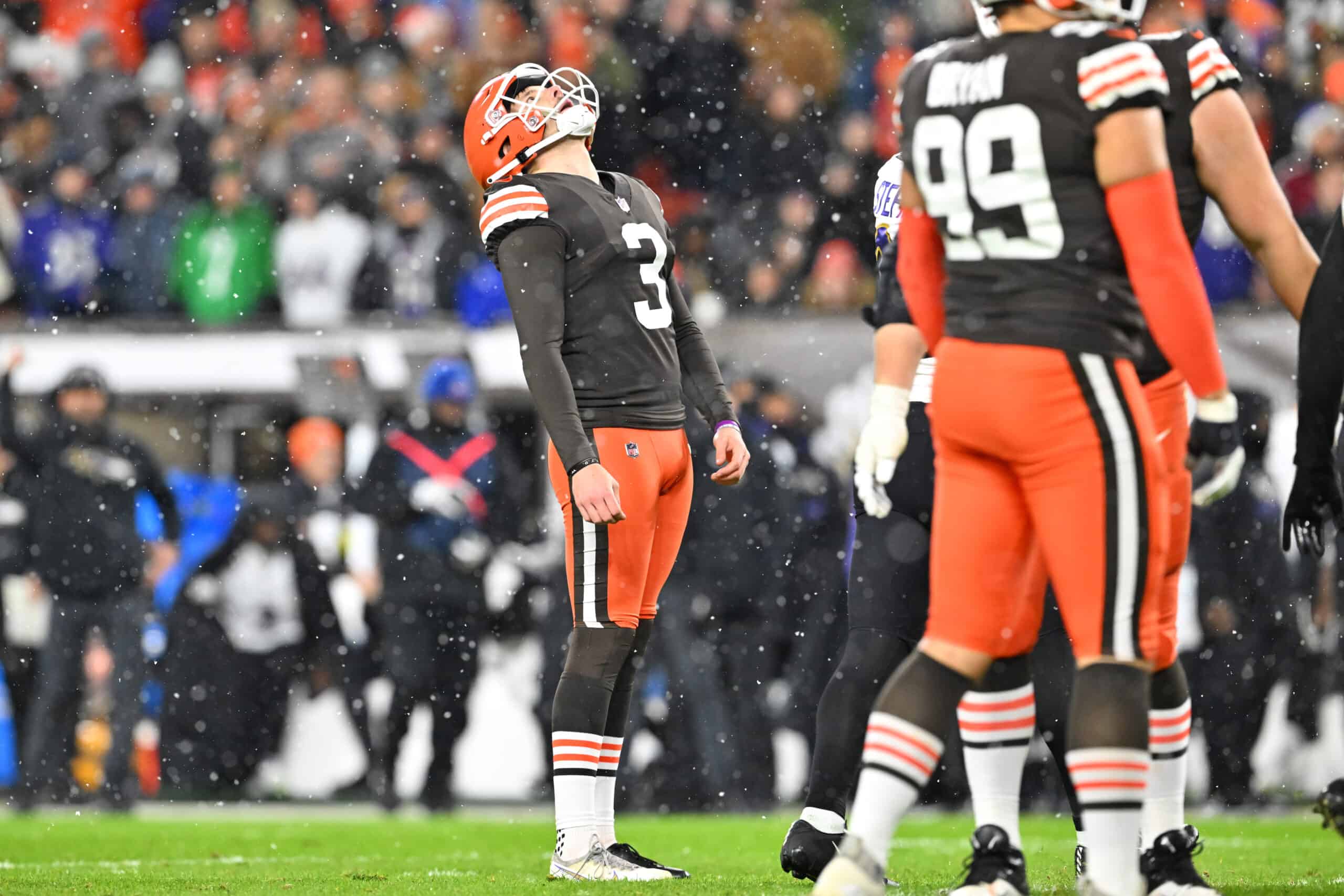 2 mins read
Browns Reporter Tells Wild Story About Cade York's Missed Kicks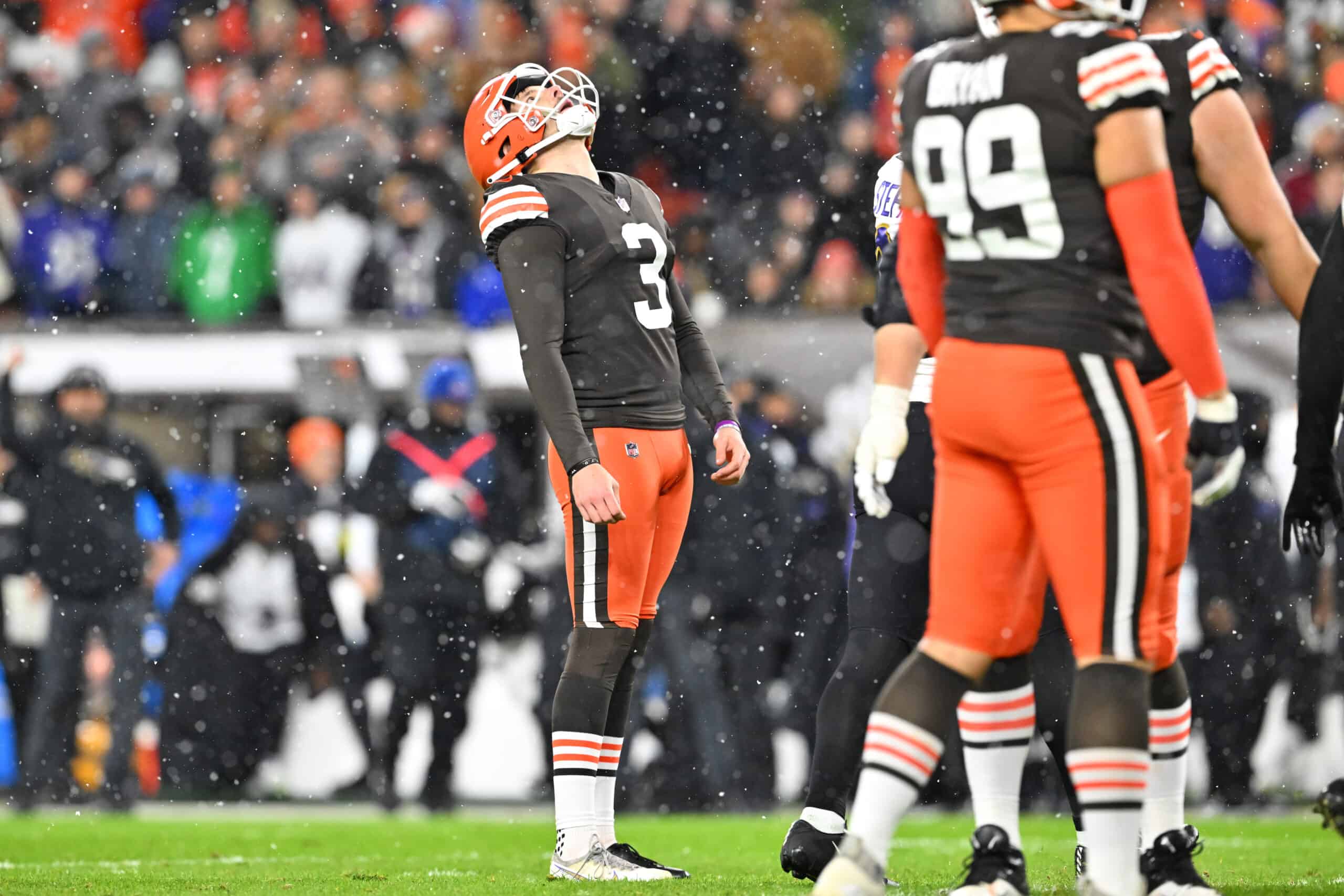 The Cleveland Browns couldn't afford to keep Cade York as their starting kicker anymore.
With so much at stake and so little margin for error ahead of the upcoming season, they simply had no choice but to cut him loose and find a replacement.
York wasn't impressive in his rookie campaign, and his woes were even more evident before the start of his sophomore season.
He looked out of sorts and without confidence every time he stepped on the field, and that translated into practice.
According to ESPN's Jake Trotter, he even spent more than 30 minutes without making a single kick during a practice session (via The Reflog Show).
.@Jake_Trotter heard that Cade York went 30 minutes in practice without making a single kick 😳

"I think that there was some people that matter that were watching that." #DawgPound pic.twitter.com/YtaUakZInQ

— The Reflog Show (@TheReflogShow) August 30, 2023
Trotter states that there were several important people and decision-makers watching that practice, so obviously, they couldn't feel good or confident about him going forward.
Watching him struggle so badly in the preseason made the need for a new kicker more evident.
GM Andrew Berry was fortunate to find a suitable replacement in former Los Angeles Chargers K Dustin Hopkins, who's entering the second year of a three-year extension after missing most of last season with a hamstring injury.
The Browns, especially HC Kevin Stefanski, had nothing but words of support for York throughout the course of the offseason.
But it was almost impossible to make a case for him at this point.
Hopefully, he'll find his confidence and rhythm again somewhere down the line, as it didn't seem to be a matter of mechanics; it seemed more like a mental kind of thing.


#Browns #Reporter #Tells #Wild #Story #Cade #Yorks #Missed #Kicks