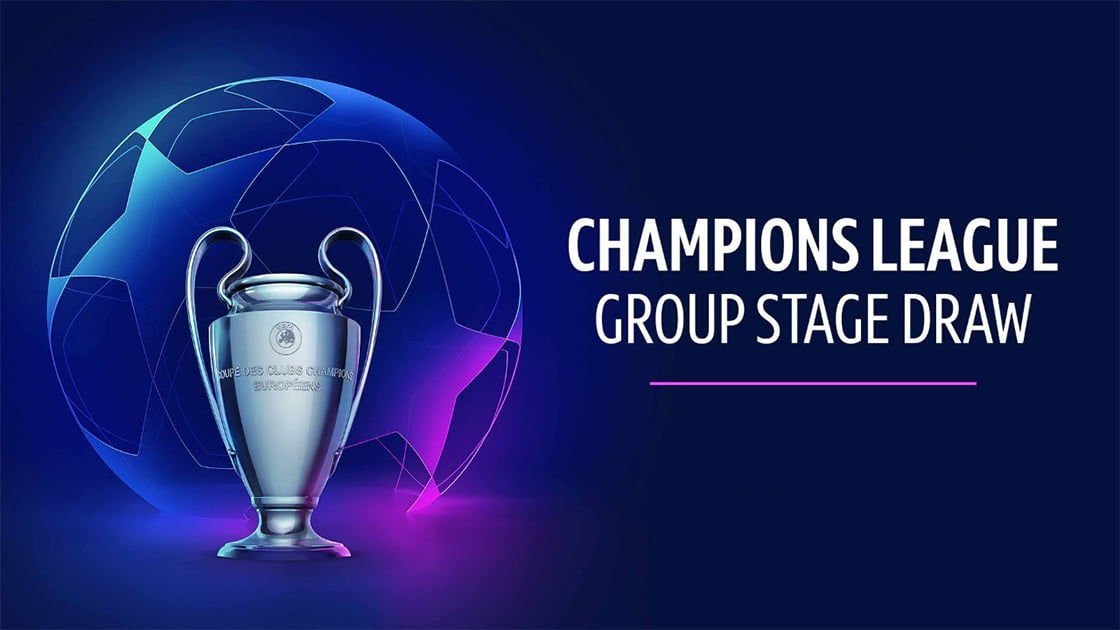 3 mins read
Champions League pots – The easiest and most difficult opponents Newcastle United can get
The four Champions League pots have now been confirmed, after the play-offs for the final six places were completed on Tuesday and Wednesday.
Newcastle United disadvantaged as pots 2, 3 and 4 are based on the last five years UEFA coefficient score, so NUFC end up in pot 4 as it was back in 2012/13 when they were last playing in Europe.
The draw for the Champions League group stage is set to begin at 5 pm (UK time) on Thursday.
ESPN say that the match schedule is expected to be announced by Saturday.
So what are the most difficult AND the easiest draws that Newcastle United can get when the draw is made?
ESPN reporting that these are now the four confirmed Champions League pots, so who ideally should we want Newcastle United to pull out of the hat and who to avoid, in terms of giving the best chance to progress.
Here are the four pots and then afterwards I have picked out what appear to be the easiest and most difficult draws NUFC can face.
POT 1
Manchester City
Sevilla
Barcelona
Napoli
Bayern Munich
Paris Saint-Germain
Benfica
Feyenoord
POT 2
Real Madrid
Manchester United
Internazionale
Borussia Dortmund
Atletico Madrid
RB Leipzig
FC Porto
Arsenal
POT 3
Shakhtar Donetsk
FC Salzburg
AC Milan
Braga
PSV Eindhoven
Lazio
Red Star Belgrade
FC Copenhagen
POT 4
Young Boys
Real Sociedad
Galatasaray
Celtic
Newcastle United
Union Berlin
Antwerp
Lens
I have used the odds generally available from the various bookies to determine the toughest / easiest potential opposition.
The odds quoted are on winning the entire Champions League competition this season, Newcastle United are eighth favourites at 25/1 to win the whole thing.
POT 1
Manchester City 9/4,  Sevilla 100/1 Barcelona 16/1 Napoli 28/1, Bayern Munich 6/1, Paris Saint-Germain 16/1, Benfica 80/1, Feyenoord 200/1
Whilst Newcastle United are down in Pot 4, the one big positive is that you can't draw clubs from the same country as you. So we can't get Manchester City, unlike in the League Cup draw!
So taking Man City out of the above..
Pot 1 most difficult possible opponents in order
Bayern Munich, Barcelona, PSG, Napoli
Pot 1 easiest possible opponents in order
Feyenoord, Sevilla, Benfica
POT 2
Real Madrid 8/1
Manchester United 22/1
Inter Milan 33/1
Borussia Dortmund 50/1
Atletico Madrid 33/1
RB Leipzig 66/1
FC Porto 100/1
Arsenal 12/1
Pot 2 most difficult possible opponents in order
Real Madrid, Inter Milan, Atletico Madrid
Pot 2 easiest possible opponents in order
Porto, RB Leipzig, Borussia Dortmund
POT 3
Shakhtar Donetsk 1000/1
FC Salzburg 500/1
AC Milan 40/1
Braga 500/1
PSV Eindhoven 500/1
Lazio 100/1
Red Star Belgrade 1000/1
FC Copenhagen 1000/1
Pot 3 most difficult possible opponents in order
AC Milan, Lazio
Pot 3 easiest possible opponents in order
Red Star Belgrade, Shakhtar Donetsk, Copenhagen, PSV, Braga, Salzburg
Putting all of the above together, these are the easiest and most difficult (on paper / according to the bookies) groups that Newcastle United could end up with later today.
Newcastle United most difficult possible Champions League group
Bayern Munich, Real Madrid, AC Milan
Newcastle United easiest possible Champions League group
Feyenoord, Porto, Red Star Belgrade
These are the Champions League winning odds for all the other clubs in POT 4
Young Boys 500/1
Real Sociedad 150/1
Galatasaray 500/1
Celtic 500/1
Newcastle United 25/1
Union Berlin 150/1
Antwerp 2000/1
Lens 250/1
#Champions #League #pots #easiest #difficult #opponents #Newcastle #United