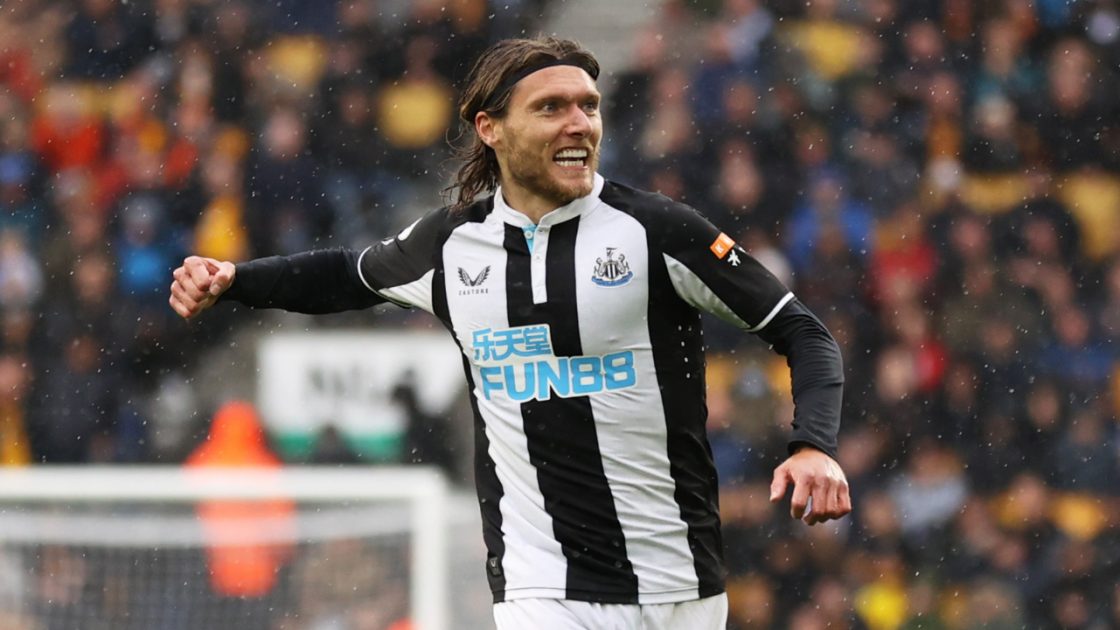 1 min read
Championship club make double bid for Newcastle United players – Report
Thursday has brought media claims that Sheffield Wednesday have made a double offer for a pair of Newcastle United players.
The Sheffield Star say that their information is that an official loan offer has been made for both Isaac Hayden and Jeff Hendrick.
These two Newcastle United players having been told by Eddie Howe that they aren't in his plans and need to find new clubs, if they want the chance of playing regularly, or indeed, at all.
Sheffield Wednesday are desperately in need of a boost, having been promoted and bounced back to the second tier.
The Owls have made a shocking start to the season, losing all four of their Championship games so far and conceding nine goals.
Sitting bottom of the the table, matters not helped on Tuesday night when they lost on penalties at home to fourth tier Mansfield in the League Cup second round.
The two Newcastle United players could well do a decent job for Sheffield Wednesday but the Sheffield Star say that their information is that the deals aren't done yet and talks are continuing.
Isaac Hayden saw a move to Luton break down earlier in the week, no official reason given.
However, you have to assume both Newcastle United and the two players in question, are doing everything they can to make moves possible for the pair.
The transfer window is set to close at 11pm on Friday (1 September) night.
#Championship #club #double #bid #Newcastle #United #players #Report