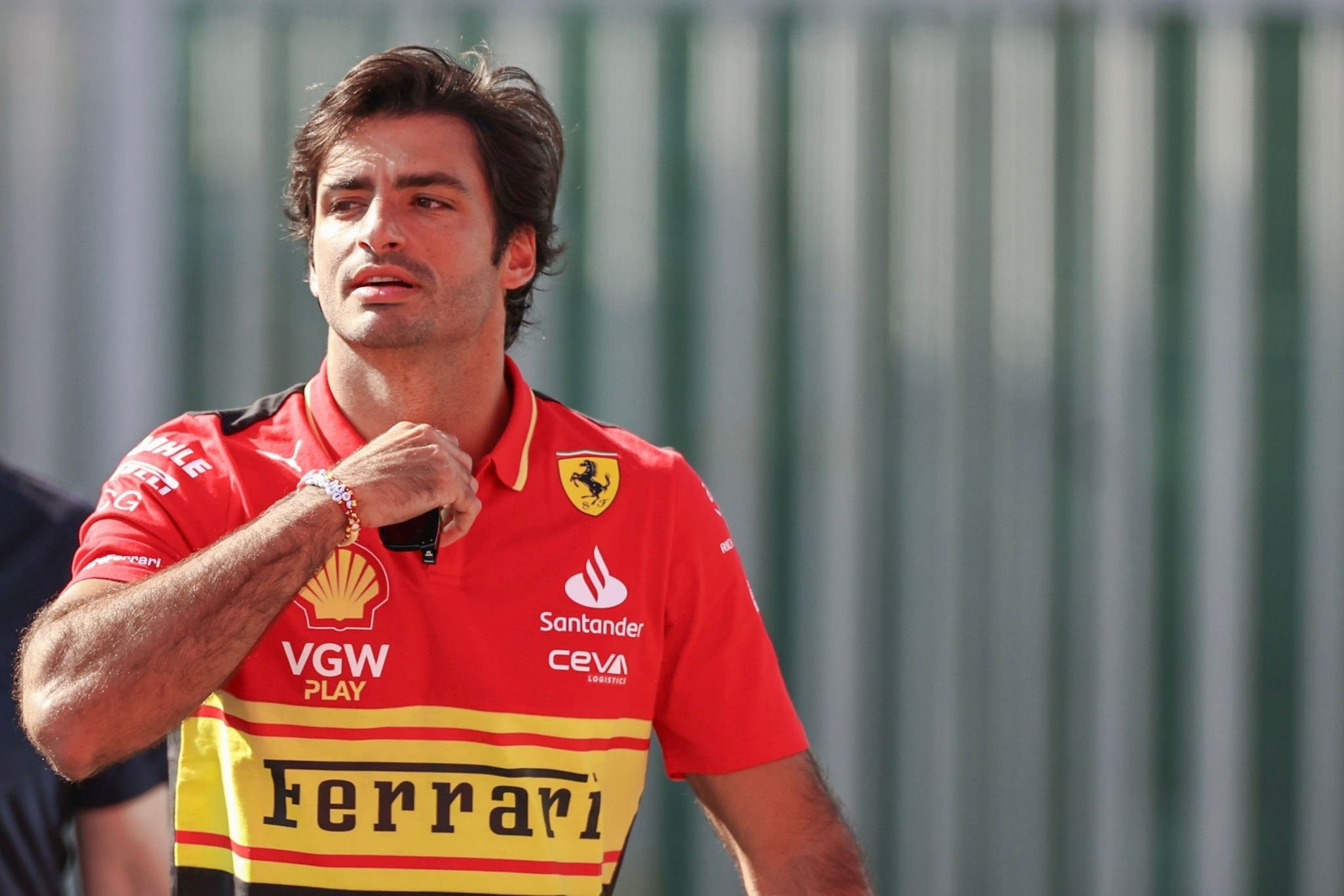 7 mins read
Ferrari 'not sacrificing Monza for experiments in view of 2024'
Carlos Sainz is pragmatic. He doesn't want to raise false hopes for the Ferrari fans ahead of the Italian GP, even though deep down, he's confident that Monza could certainly be better than the disappointing Zandvoort. But there are no grand declarations; he keeps his feet firmly planted on the ground. The Madrid native hints that the team is directing all its energies toward the 2024 car, and the rest of the season will serve for conducting experiments useful for the next year, all while not forgetting the importance of achieving a good position in the Constructors' Championship. It's a convergence of goals that won't be easy to harmonize, requiring selective choices in one direction over the other.
Monza won't be subject to experiments; in front of their home crowd, Ferrari will strive to showcase their best performance. Then, there will be updates on the SF-23 until Austin, but it's not guaranteed that they will translate into performance improvements or experiments for the next year…
"We know what we've done wrong. And it's not by chance that we're spending hours in the simulator with the goal of understanding; we know that an F1 car is put together at the last moment, trying to incorporate the information derived from simulations."
Does this forward-looking approach imply that the issue of early tire wear is inherent to the car and cannot be resolved during this season?
"There are circuits where the problem has been less evident than at others. Where there's been little tire degradation, we've been competitive: the example is Austria, where we performed well throughout the weekend, and Spa, where the car was good. On tracks like Barcelona, the tire wear problems emerged on Friday and then we encountered them in the race. The same goes for Zandvoort and Hungary. I believe the problem lies within the car, but there are tracks where it's more apparent than in others."
"At Monza, we should perform better because there's usually not much wind, there aren't extremely long corners, and it's a circuit focused on aerodynamic efficiency, somewhat similar to Spa. I'm a bit more optimistic, but this year I've been wrong with so many predictions that I prefer not to make any daring ones anymore."
Show your support for Scuderia Ferrari with official merchandise collection! Click here to enter the F1 online Store and shop securely! And also get your F1 tickets for every race with VIP hospitality and unparalleled insider access. Click here for the best offers to support Charles and Carlos from the track!
Do you aim to finish ahead of Charles?
"No, my goal is to score the maximum points for the team, and whether I'm ahead or behind Charles is irrelevant, given that we're not fighting for the championship. The number one objective of the season is to continue testing for next year's car, even if we have to sacrifice some Fridays to learn things for the future. It's more important to compromise a result for the sake of having information for next year than to be one position ahead or behind in the championship."
But can you already "drive" some 2024 solutions in the simulator?
"First, you need to replicate all the parameters of this year's car in the simulator. Once you manage to obtain this data, you can alter the simulator's parameters to overcome the issues we have today, like the car's sensitivity to the wind or difficulties on high-downforce tracks. At that point, it's possible to adjust the simulator to aim for a car that gives you more confidence and is more stable, with better balance."
"After that, you can find a performance advantage and attempt to transfer it to the wind tunnel and the 2024 car. This is how things have been done in F1 for several years, but it's not just the simulator; there are many other simulation programs that help us grow. Nevertheless, the most important thing remains the work on the track, so it will be important to try out things on Fridays that may be applicable to next year's red car…"
Among the remaining tracks, which ones suit Ferrari better?
"I'll repeat what I said before; I made predictions where I thought we would perform well, and then it didn't turn out that way, so I prefer not to make forecasts. This year, Ferrari, Mercedes, McLaren, Aston Martin, and sometimes Alpine and Williams are all within a tenth. And you don't know if that tenth goes in your favor or your competitors', so it's better not to make predictions. We need to target weekends like Austria and Spa, but if you look at the trend of the season, you can figure out for yourself where we might perform better…"
Will you also sacrifice Monza?
"No, Monza is a unique track that needs preparation, and let's not forget that there's a Constructors' Championship that we shouldn't lose sight of. We need to find the right balance between conducting tests for next year and achieving results this year. Therefore, it will be important to choose the weekends where you can afford to conduct experiments wisely. Monza isn't the right event for tests. Singapore is also a unique track, and we'll have to wait for more standard tracks to carry out experiments."
Some are already looking at the 2026 cars, but Carlos isn't looking that far ahead; his focus is more on the present…
"Compared to last year, following the car ahead has become more difficult. In 2022, Formula 1 had done a good job producing exciting and spectacular races, but now things are worsening and will continue to do so in 2024 and 2025."
The Spaniard touches upon another topic often kept under wraps…
"These cars are physically demanding. The stiffness of the setups affects the drivers' backs. F1 is pursuing performance, and the stiffer you go, the faster you go. The result is that several drivers have started experiencing back problems."
You'll race at Monza with a celebratory livery for the success of the 499P at Le Mans. Would you like to compete in the 24 Hours?
"I see it in my career. I hope to stay in F1 for a long time, but it's a natural progression, and Le Mans could be an option for the future, although I also see other possibilities…"
The Dakar?
"Perhaps. We'll see where my mind takes me in ten years."
Well, participating in the Dakar with your father could be an interesting challenge?
"Well, who would be the driver? I'm not willing to be his co-pilot, and I don't think he's willing to be my navigator. If we were to do it, we'd have to race against each other. But I don't have much chance against him there."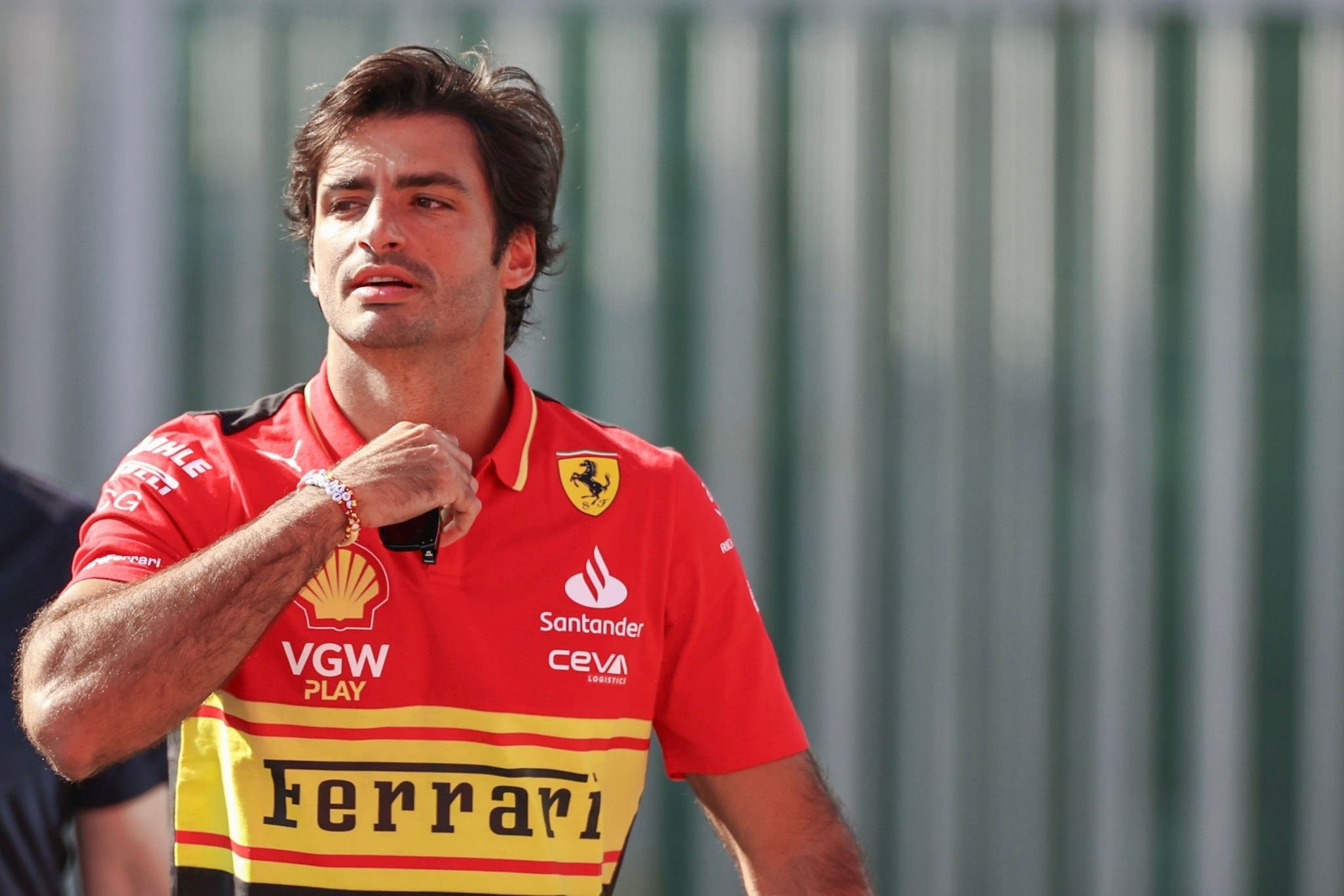 Scuderia Fans
Let other Scuderia Fans know about us


#Ferrari #sacrificing #Monza #experiments #view