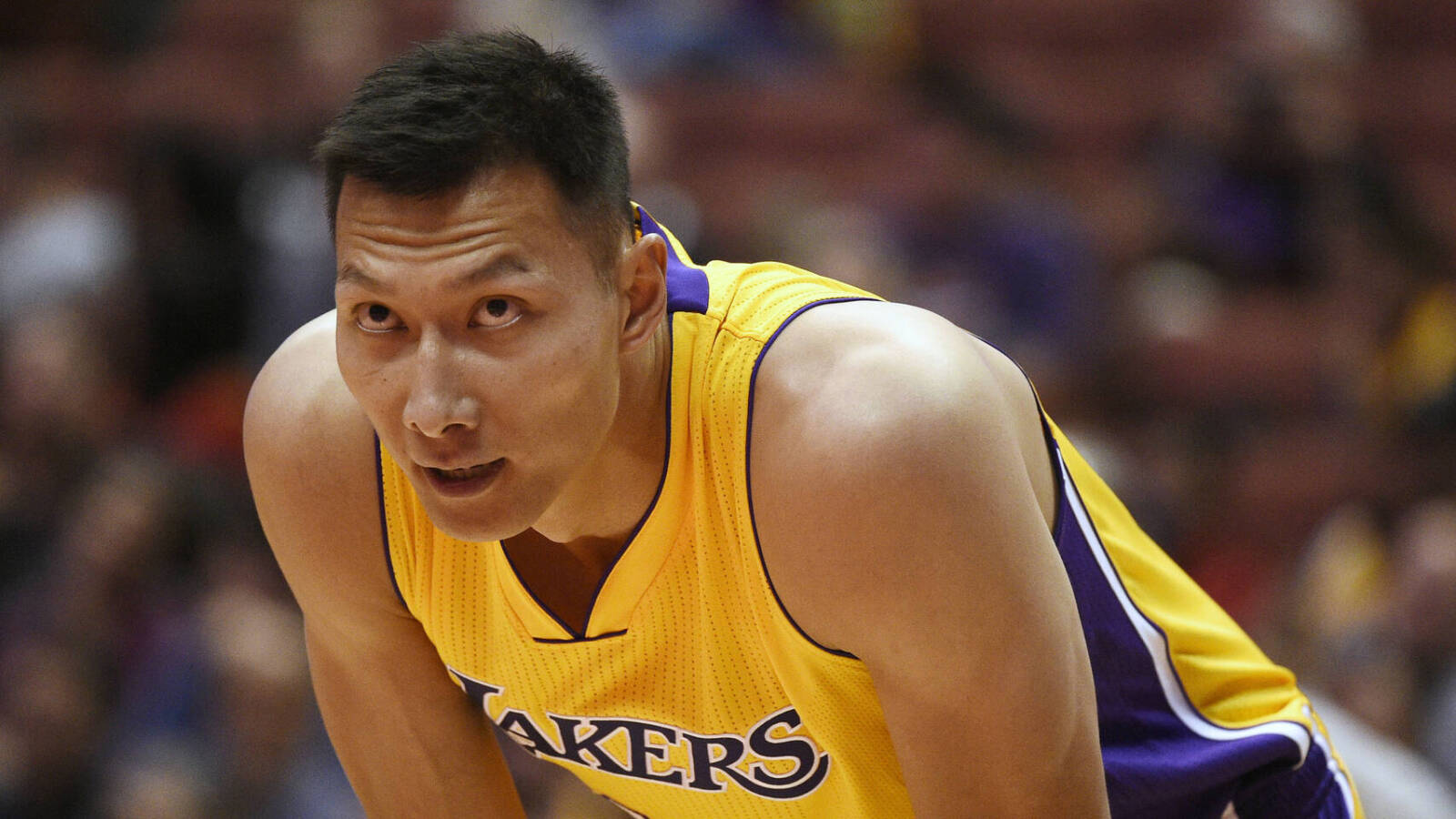 1 min read
Former NBA lottery pick announces retirement
"Time flies; in the blink of an eye, basketball has been by my side for 21 years," Yi wrote as part of a larger statement on the social media site Webio. "After much contemplation, I have made the decision to officially bring my basketball career to a close.

"… Farewell is not the end, but rather a new beginning. I will cherish the memories of the past while continuing to move forward, embracing new chapters in my life. Goodbye, my beloved basketball."
A 7-foot forward, Yi played for the Guangdong Southern Tigers in China from 2002-07 before entering the NBA draft. He was selected with the No. 6 pick by the Bucks and spent his rookie season in Milwaukee, despite a desire to play in a U.S. market with a larger Chinese community.
Following his rookie year, Yi was traded from Milwaukee to New Jersey in a deal that sent Richard Jefferson to the Bucks. He played for the Nets for two seasons from 2008-10, then spent one year in Washington and one in Dallas before returning to China, where he played for Guangdong from 2012-23.
Yi had another brief stint stateside in 2016 when he joined the Lakers for the preseason, but he was cut that fall when the regular season began. In 272 total NBA regular season appearances, the 35-year-old averaged 7.9 points and 4.9 rebounds in 22.2 minutes per game, with a shooting line of .404/.333/.780.
Although he didn't have much success in the NBA, Yi has enjoyed a long, productive career in China, representing the national team in several international competitions and earning 12 All-Star berths in the Chinese Basketball Association. He also won six CBA titles with Guangdong, most recently in 2020, and was named the CBA Finals MVP three times.


#NBA #lottery #pick #announces #retirement