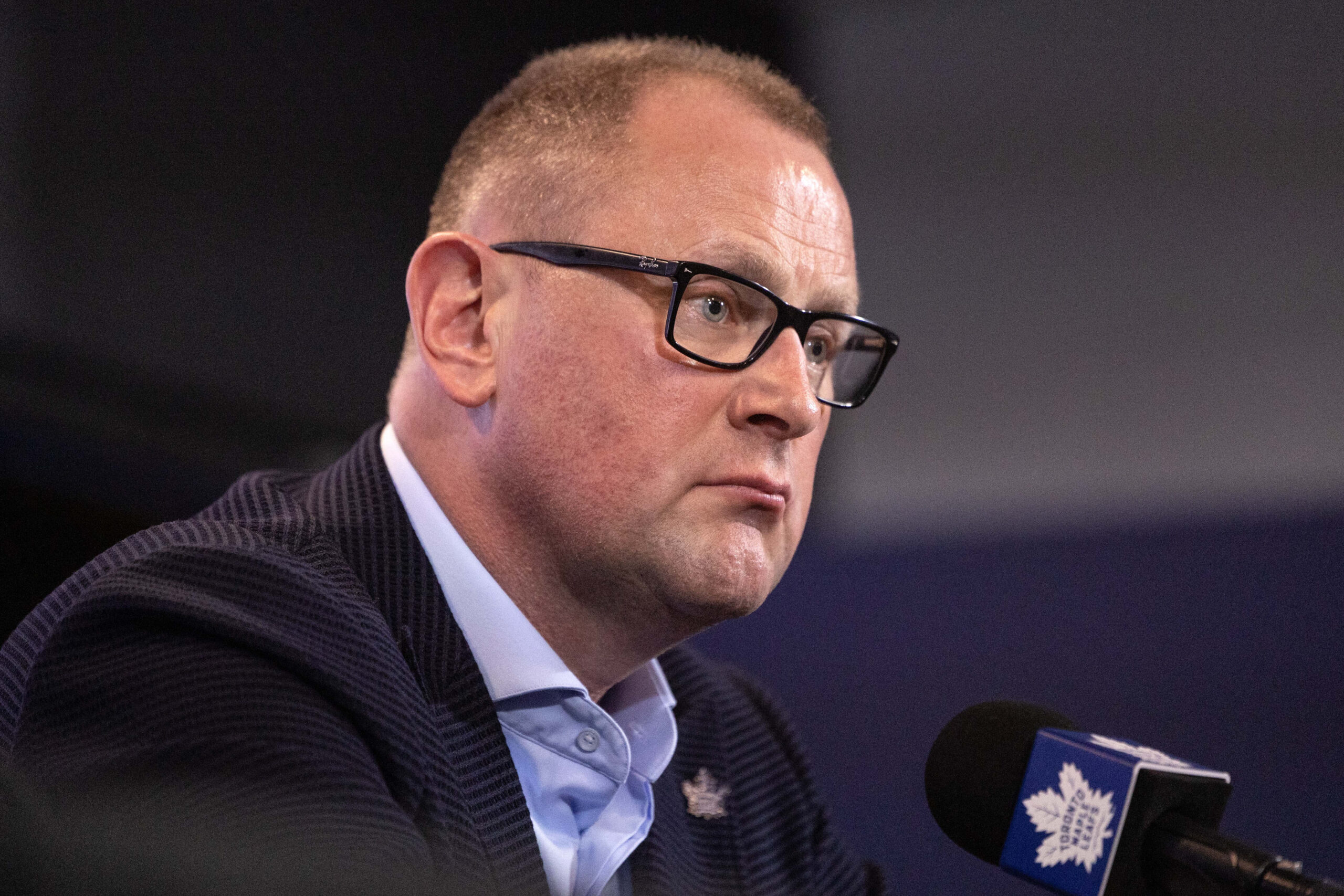 4 mins read
Insider Says Huge In-Season Changes for Maple Leafs Possible
Elliotte Friedman was a guest on SN590 Wednesday and talked about the changes that have already taken place in Toronto under new general manager Brad Treliving. Noting that he's maintaining the status quo on some things — signing Auston Matthews to a new deal and extending head coach Sheldon Keefe for two years — he's also made some significant changes to the roster. Friedman, a trusted source, suggests there's potential for a whole lot more.
Related: Maple Leafs' Treliving Can't Let History Repeat Itself With Nylander
After one of the hosts suggested it's the modus operandi of Trelving to get a lay of the land before making sweeping changes with any team he's in charge of, Friedman noted, "I don't think Treliving is afraid of shaking too much up." He added, "I don't think that that's the issue."
The Roster Was Constructed This Year to Give the Leafs Flexibility
Friedman explained, "If you take a look at the way this year is going, it's shaping up as a year where a lot could change over the next 12 months if it doesn't go well." He talked about all of the contract flexibility that Treliving has given himself and specifically pointed to the predicted future increase in the salary cap.
He noted:
"I actually think that what we're looking at right now is kind of concentrated plan guys, that Treliving is going to come in, he's made some decisions, he's made some changes, but I think a lot of the big decisions are going to be punted over the next year."
Friedman started to cite specific players and said that the Leafs are one year away from the end of the John Tavares contract being up and one year away from Mitch Marner's contract being up. Those are two big contracts that the Leafs might make a determination on. He then said the organization wants to see what a year with Max Domi is like and noted that the Leafs are still going to evaluate Ilya Samsonov's season.
Leafs Wanted to Sign Tyler Bertuzzi Longer
When Friedman got on the topic of Tyler Bertuzzi — who was also signed to a one-year contract this summer — he said he was of the belief that the Maple Leafs wanted to do more than a one-year deal and Bertuzzi wanted longer than one year as well, but the Leafs simply couldn't do it this off-season financially. He then asked, "What does that mean after January 1st when they're able to sign him to an extension?"
---
Latest News & Highlight
---
If Bertuzzi gets off to a hot start, Friedman seems to be predicting that both sides will talk about a contract extension well before the season is out. Then again, if he really heats up, it might be hard to imagine Bertuzzi wanting to commit so early, especially with a possible home run option in free agency. What happens if it becomes clear he's asking for huge money?
Next Off-Season Has a Chance to Be Really Interesting
What Friedman appears to be saying here is that Treliving wanted to add (which he did) and he took steps to improve the club (which he did), but he also let himself an out. In the event that some of these signings don't pan out, or the team chooses not to retain some of these players, the team is lining itself up to make major moves next summer.
This means the Leafs could either re-sign many of the players they added during the year or — if it turns out that the team struggles — determine that these are not the players to move forward with and overhaul the roster during and after the 2023-24 regular season. With Nylander, Bertuzzi, Domi, TJ Brodie, John Klingberg, Mark Giordano, and Ilya Samsonov all on expiring deals, that's a lot of money out in a summer where the cap could give the Maple Leafs a lot of room to be serious bidders on some serious free agents.
#Insider #Huge #InSeason #Maple #Leafs