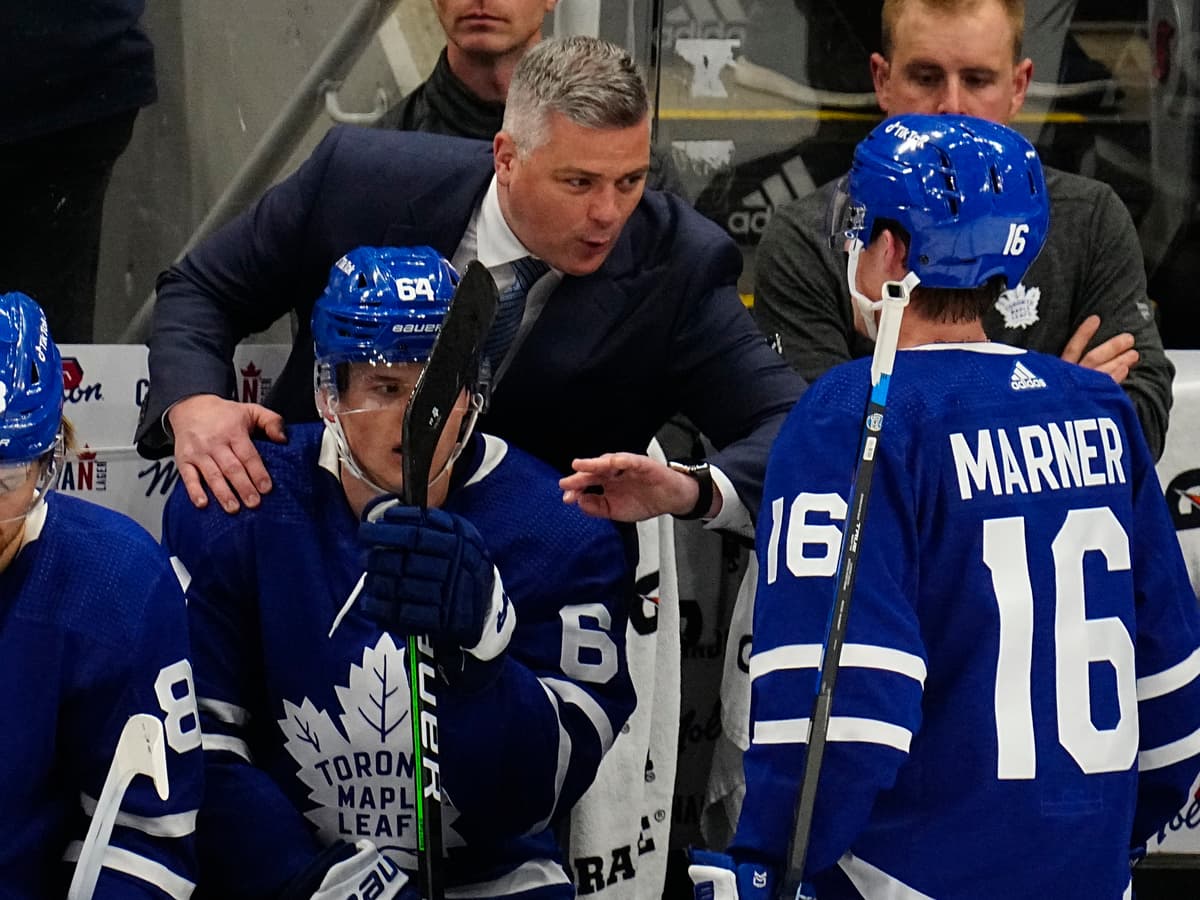 4 mins read
Maple Leafs complete smart business, sign Sheldon Keefe to multi-year extension
After a couple of months of speculation, the Toronto Maple Leafs have made it official, re-signing head coach Sheldon Keefe to a multi-year contract extension. Nobody wants to be a lame duck when it comes to your job and thankfully Keefe won't have to worry about that. The Leafs bench boss now enters the 2023-24 season with some job security.
Job well done, Brad Treliving and company as this is the right call. Keefe has blossomed, and quickly, into one of the best coaches in the NHL. He continues to be highly regarded in the league among his peers and if/when the Leafs let him go, Keefe won't be out of work very long.
It's great to see Treliving and Keefe working so well together as the two seem to have hit it off this summer. It must have been awkward at first for Keefe who is best of friends with Kyle Dubas, and having to work with his replacement and the person who fired him so closely.  Regardless, it's a business, you have to be professional and for the Maple Leafs, it's going to benefit the group a tremendous amount.
Keefe Has Never Lost the Room
While some other coaches have become stale among their dressing room, that's never been an issue for coach Keefe. He continues to have the attention of his players and the group has had nothing but wonderful things to say about his tactics and strategies.
Keefe is someone who loves to try new things and make changes on a dime. He doesn't 'stick to his guns' and is innovative and creative with his mindset. It's a great recipe for the Leafs, who need a bench boss who doesn't stick to the norm or isn't afraid to let his player's abilities take over and create space.
Treliving had this to say about Keefe in the team's release – "since I've joined the Maple Leafs, I've been very impressed with Sheldon. He has shown great leadership skills with his staff and our players, and has a clear vision for this team and where it needs to get to. Sheldon has established himself as one of the top coaches in the league and I look forward to working alongside him as we head into the upcoming season."
Since joining the Leafs, Keefe has posted a record of 166-71-30 (.678) in four seasons. He's on a historic pace to his coaching career and it will be great to see what he's capable of doing with this new group in Toronto.
Get Ready for More Lineup Juggling
With the team's financial constraints, it's very likely the Maple Leafs start the 2023-24 season by dressing 11 forwards and seven defensemen. This is music to the ears of the team's head coach.
Keefe loves this set up because it allows him to have his fingerprints on the game even more and helps him influence the pulse of the game. It allows the Leafs to play their top players more and rotate them through, and it's also the set up which is going to keep certain players from getting sent down and potentially claimed on waivers.
Yes, looking at you Connor Timmins. If someone like Pontus Holmberg or Bobby McMann have a huge training camp, it could force the team's hand and totally change up their lineup situation.
Team All But Set for Training Camp
Besides some potential professional tryout agreements, it's very likely what you see now on the Maple Leafs is what you get come the start of next season. Of course, a major injury, god forbid, during the preseason could change things but all in all, the roster appears set.
Treliving has done a marvelous job in his first offseason leading the Leafs and now with the news of locking up his coach, he certainly deserves all the praise. The Maple Leafs are set for a massive season and some are even predicting they win the Stanley Cup.
For now, all Keefe and company are worried about is starting the season off healthy, being fully prepared and ready to get to work. Leafs Nation, get ready for a big year in 2023-24 and get used to seeing Keefe behind the Leafs' bench, right where he belongs.


#Maple #Leafs #complete #smart #business #sign #Sheldon #Keefe #multiyear #extension