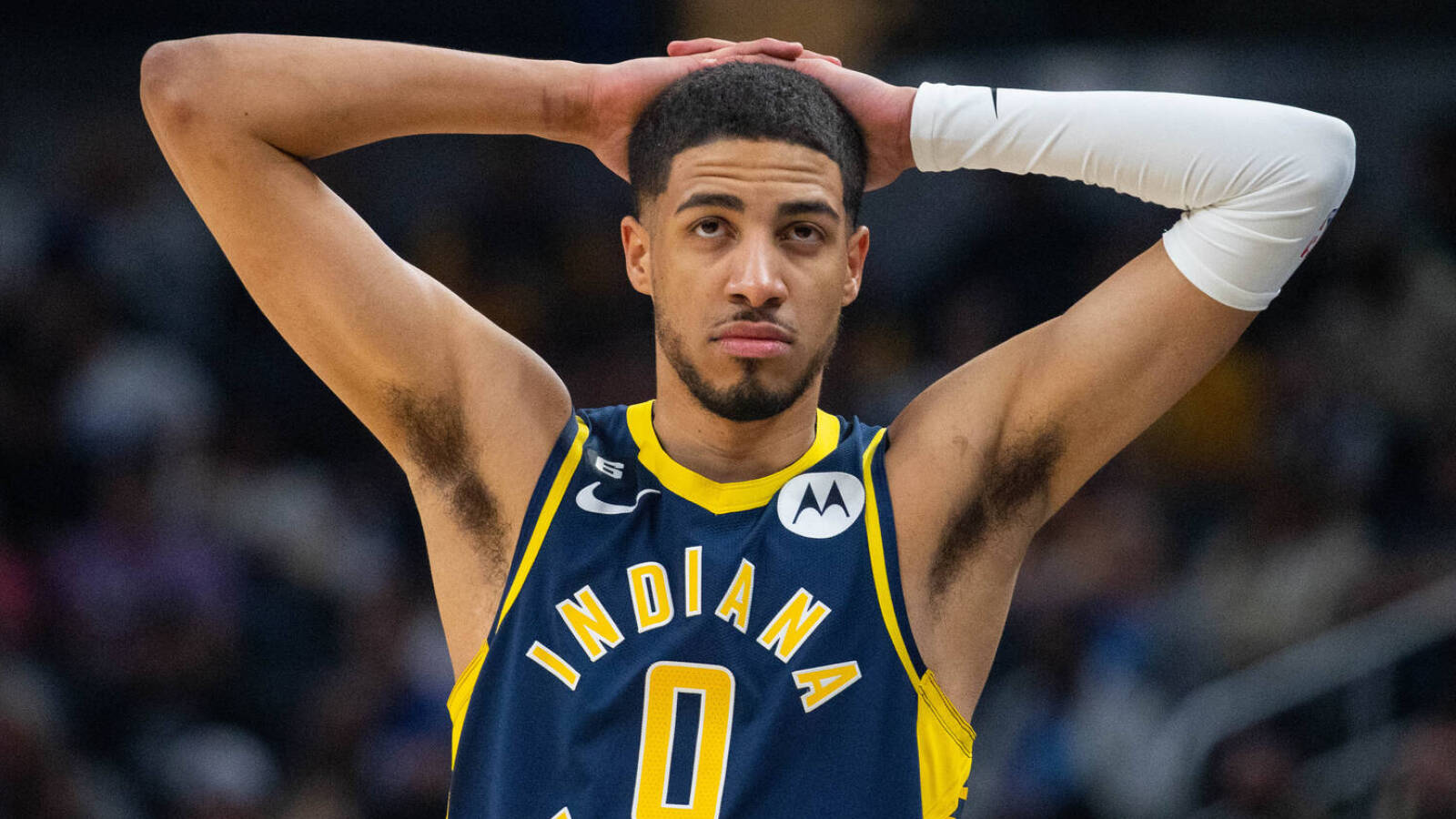 2 mins read
Missing out on Tyrese Haliburton still costing the Mavericks
In a recent appearance on "The Pat Bev Podcast," Dallas Mavericks owner Mark Cuban admitted his team did everything it could to acquire Tyrese Haliburton during the 2020 NBA Draft. Instead, Dallas selected Josh Green with the 18th overall pick. 
"Tyrese Haliburton. We did everything we could to trade up and get him [in the draft.] Did everything we could. Obviously, Rick [Carlisle] was our coach at the time, he goes to Indiana, what's the first thing he does?" 
Since being drafted by the Sacramento Kings with the 12th pick, Haliburton has developed into one of the best playmakers in the NBA. The young guard is an elite passer and can score from all three levels. Even when Jalen Brunson was on their roster, it was clear Dallas needed a table-setter. 
Haliburton is thriving under Rick Carlisle in Indiana, where he is a featured member of the offense and given a green light across the court. Haliburton wouldn't have had the same freedom if he teamed up with Luka Doncic. Instead, the Team USA standout would be a secondary player behind a ball-dominant star. Such a reduced role would likely have limited Haliburton's development. 
However, Doncic is at his best when he has someone to play off. Haliburton, 23, and Doncic, 24, could have become a feared duo in the NBA. Their similar age and personality could have ensured Dallas was a powerhouse for years to come. Green is averaging 5.8 points per game across three seasons. Instead, the Mavericks had to gamble on Kyrie Irving, who comes with serious baggage. 
Being with the Pacers may take Haliburton longer to contend for a championship. However, when Indiana does become a contender, it will be with the playmaking guard front and center. Dallas missed out on Haliburton at the beginning of his career. Now, as Irving continues to age, the Mavericks will continue to rue a missed opportunity to pair two exceptional young talents together to become a powerhouse in their conference. 


#Missing #Tyrese #Haliburton #costing #Mavericks