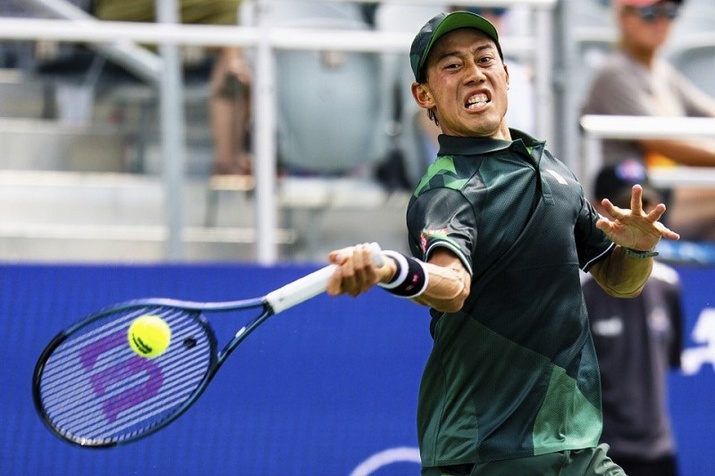 2 mins read
Nishikori Comeback Faces Ups And Downs
It is hard not to appreciate Kei Nishikori. The Japanese star has spent most of his career battling against much bigger opponents and despite his 5'10" frame, won his share of battles against many who have had size and power advantages. Yet, Nishikori has won 12 ATP titles, reached world no. 4, played in the US Open final, and has been a multiple quarterfinalist at the Australian Open, French Open, and Wimbledon. Nishikori is a superstar in his native Japan, treated much like a rock star.
Now, at 33 years of age, he is attempting a comeback after a 20-month absence due to hip surgery along with other injuries. In June, Nishikori returned to the Challengers at the 2023 Caribbean Open. He went on to win the tournament and finally looked like he was ready to make some ground in his comeback. He played Challengers in Bloomfield Hills and Chicago before playing the Atlanta ATP 250 event. After winning a couple of matches there, world no. 9 Taylor Fritz ended his run.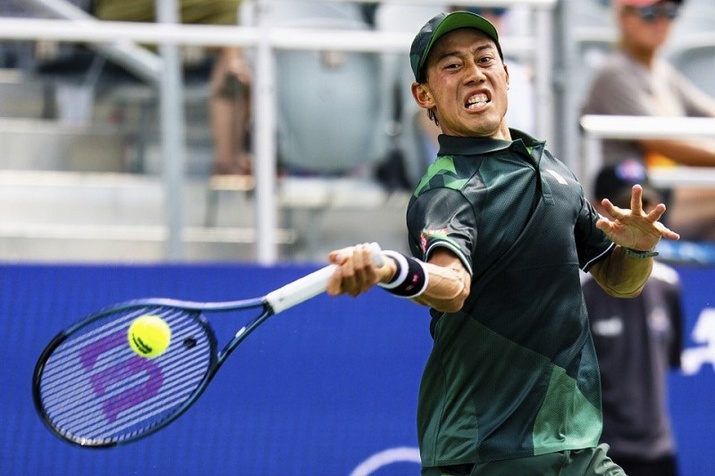 Credit: Kyodo
Today, Nishikori was forced to withdraw from the Mubadala Citi DC Open due to a knee injury.  "I was having knee pain left from last week and it got a little bit worse after [my] first match last week," he said. "I was trying to play a couple more matches. It was okay, but hurting more, more and more. So I tried to play today, but I was not good enough to play. So unfortunately, I have to withdraw."
How this affects the balance of his summer leading to the US Open, is unknown at this point but he made it clear he hopes to play sooner rather than later, "this is what it is, and I've got to keep climbing because I just started playing again and I know my body is not 100 percent strong enough to play many matches. I think these things happen [the] first couple months [back], but big tournaments are coming up. So, I will try to be ready for that."
In an age where players are competing well into their late 30s, he still has time. But how much wear and tear has the undersized star sustained grinding it out over the years? His comeback is young, but he has shown signs that he might still have something left in the tank if he can work himself back into the high- level of match shape many have grown accustomed to seeing during his career.


#Nishikori #Comeback #Faces #Ups #Downs