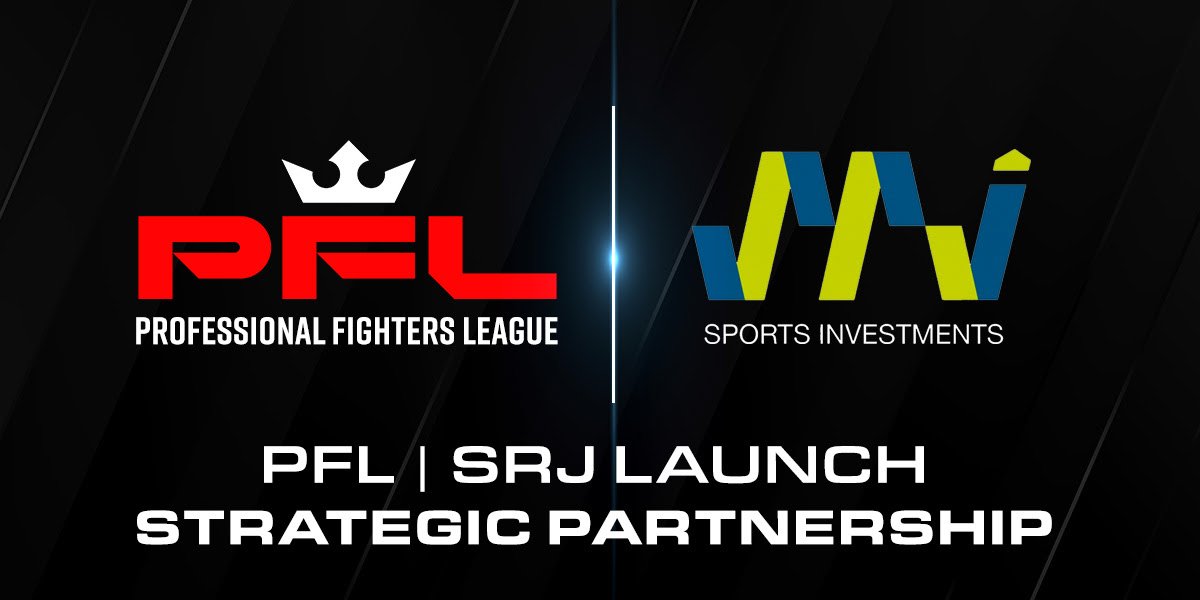 4 mins read
PFL Secures Major Investment from Saudi Sports Fund to Expand Global Reach
Professional Fighters League (PFL) and SRJ Sports Investments ("SRJ") today announce an investment agreement to accelerate PFL's momentum in expanding globally, recruiting top fighters, and building its fanbase as it aims to become the co-leader in MMA worldwide.
As part of the agreement, SRJ has acquired a minority equity ownership stake in PFL and will become an investor in a new regional league, PFL MENA – due to launch in 2024, as well as supporting PFL's expansion in Saudi Arabia and the wider MENA region. Additionally, SRJ and PFL will develop and host the PFL PPV SUPER FIGHTS mega-events in Saudi Arabia.
"PFL's mission is to become the global co-leader in MMA with our fighter-first mission and disruptive sport-season format," said PFL Founder and Chairman, Donn Davis. "This investment by SRJ continues the monumental growth that PFL has experienced throughout the world, and there is no better partner in global sports than SRJ."
SRJ's Chairman, Bander Bin Mogren, said "Today marks a new milestone for SRJ as we make our inaugural investment. SRJ is shaping a new era of sports in Saudi Arabia and accelerating the growth of the domestic sports economy. This investment aims to nurture the local and regional talent pool in martial arts, promote gender equality in sport, and bring new opportunities directly to Saudi Arabia and the wider MENA region."
"PFL and SRJ share the same vision for mixed martial arts – the biggest star fighters, mega global events, and global expansion to bring the sport to all regions – so we are thrilled and honored to have SRJ as our investment partner," said PFL CEO, Peter Murray. "PFL has become the clear #2 MMA company in just five years, and with SRJ's backing, the best of PFL is still to come."
PFL MENA
PFL's plans to launch and develop six international regional leagues by 2026, creating the first ever "Champions League of MMA." PFL successfully launched PFL Europe in 2023; the first international regional league. Each international regional league features the top fighters from the respective region, holds all events in the region, and has premium media distribution live primetime. PFL MENA will launch in Q2 2024, with the four-event sport-season format schedule announced this fall.
PFL PPV SUPER FIGHTS 
PFL is launching its new division PFL PPV SUPER FIGHTS in 2024 that will showcase the best MMA fighters and biggest global fighting stars on the planet. Francis Ngannou – the #1 pound-for-pound MMA fighter and former UFC heavyweight champion – is under exclusive MMA contract and will fight for PFL in 2024. Jake Paul – the most influential figure in combat sports and the #1 cross-over fighter – is under exclusive MMA contract and will fight for PFL in 2024. The first PFL PPV SUPER FIGHT will be in Q1 2024, with details of headlining fighters and location to be announced this fall.
PFL GLOBAL 
PFL is the #2 MMA company worldwide and the #1 fastest growing by all key metrics. PFL is the only entity in MMA with the sports-season format, where individual fighters compete in a regular season, playoffs, and championship each year, making PFL a "win and advance" meritocracy like all other major sports leagues.
The PFL League Season fighter roster is premium and global, with 25% of PFL fighters independently top 25 world-ranked and 30 countries represented. PFL is the leader in technology and innovation, with its proprietary SmartCage powering its next-gen viewing experience including real-time data and live betting odds.
PFL has two-dozen major brand sponsors, including Bose, GEICO, US Marine Corps, and Celsius Energy Drink. PFL airs primetime live in the U.S. on ESPN and ESPN+ and is broadcast and streamed to 150 countries with over 20 leading international media distribution partners.
ABOUT SRJ SPORTS INVESTMENTS 
SRJ (/Surge/) Sports Investments is a leading sports investor, wholly owned by PIF, and established to develop a world-class sports sector in Saudi Arabia and beyond.
SRJ Sports Investments focuses on driving sustainable investment across technology, media, programming, IP rights, and commercialization of venues – serving the sports sector in Saudi Arabia and across the MENA region.
Related
#PFL #Secures #Major #Investment #Saudi #Sports #Fund #Expand #Global #Reach