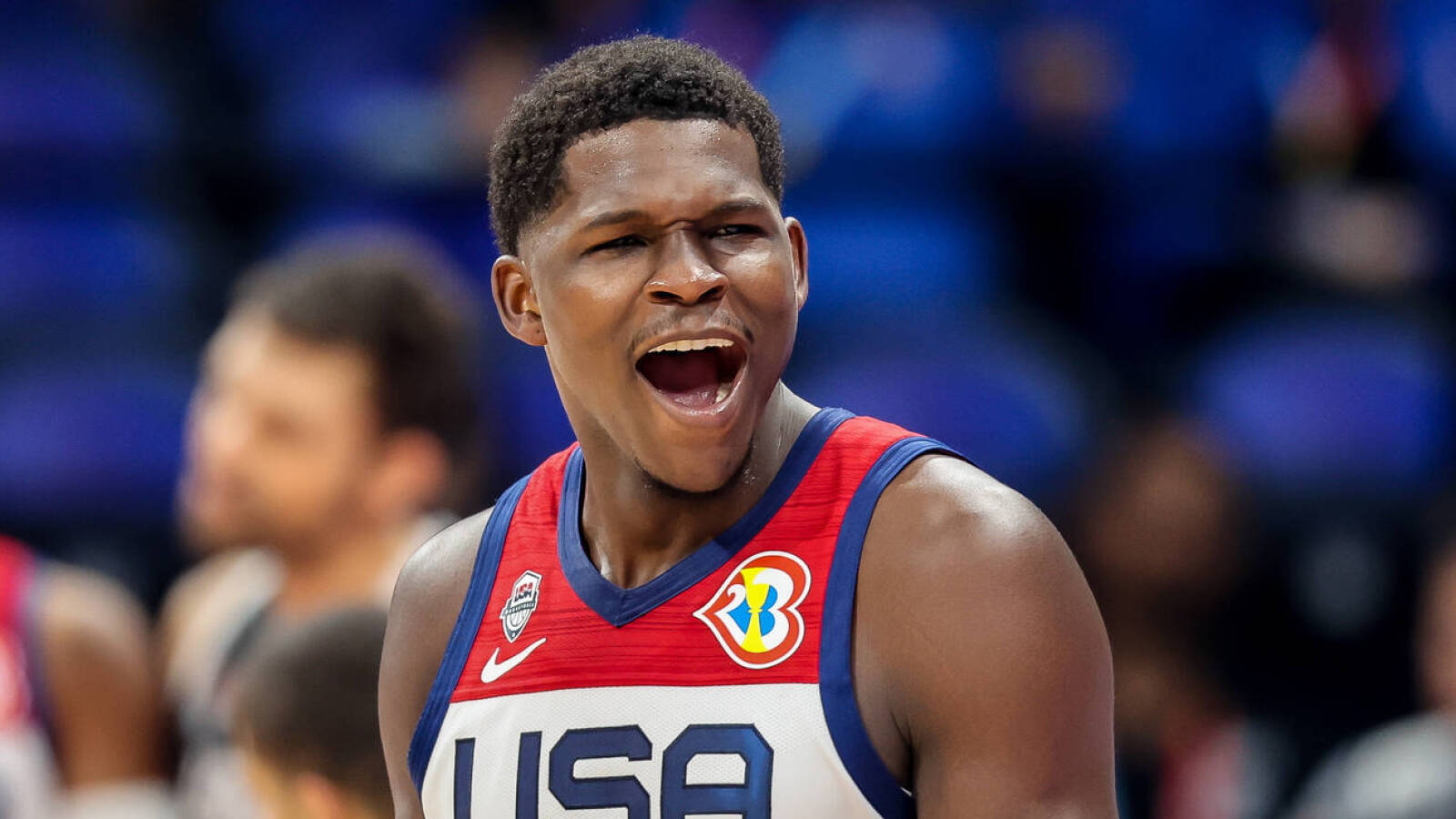 2 mins read
Stock up, down for Team USA men's basketball team at World Cup
Stock Down
Brandon Ingram, New Orleans Pelicans: It's been a rough go for Ingram at the tournament. Against Jordan, head coach Steve Kerr benched Ingram as a starter in favor of Josh Hart (New York Knicks).
Ingram expressed his frustration to The Athletic's Joe Vardon.
"This is totally different than what I am used to," Ingram said. "The team is winning right now, so I can't be selfish thinking about myself. But it's a little frustrating right now for me, and I'm just trying to figure out ways I can be effective."
The Athletic's William Guillory wrote about Ingram's struggles. 
"Playing on a team with big names like Anthony Edwards and Jalen Brunson was supposed to provide an opportunity for Ingram to show he could impact the game in other ways beyond scoring. Instead, he's often looked lost," Guillory wrote.
In his 15-minute stint off the bench against Jordan, Ingram totaled seven points on 3-for-7 shooting, two rebounds and five assists. 
Jaren Jackson Jr., Memphis Grizzlies
Jackson's play hasn't been the issue, but his attitude remains a concern. 
"He's foul-prone in the NBA," Kerr said, per Yahoo's Jake Fischer. "So, there's always one or two plays where you just want him to let it go, because he's too important to us. So we share those clips and just remind him sometimes the best play is to just let the guy go and don't pick up the foul."
"If I'm gonna be less aggressive, I'm gonna bring less rim protection," Jackson responded. "Pick one or the other. Do you want me to be great or not?" 
This stubbornness is what will continue holding him back from his full potential. Blocking shots isn't necessarily synonymous with "rim protection." He doesn't need to be chasing down every shot. Simply positioning himself correctly and jumping vertically will be enough to deter opponents, as they are well aware of his addictive urge to block a shot.
Just because you don't get a block doesn't mean you can't protect the rim. Look at Golden State's Draymond Green, who has made a living playing that way.
The second round of the FIBA World Cup continues for the United States on Friday against Montenegro. 


#Stock #Team #USA #mens #basketball #team #World #Cup