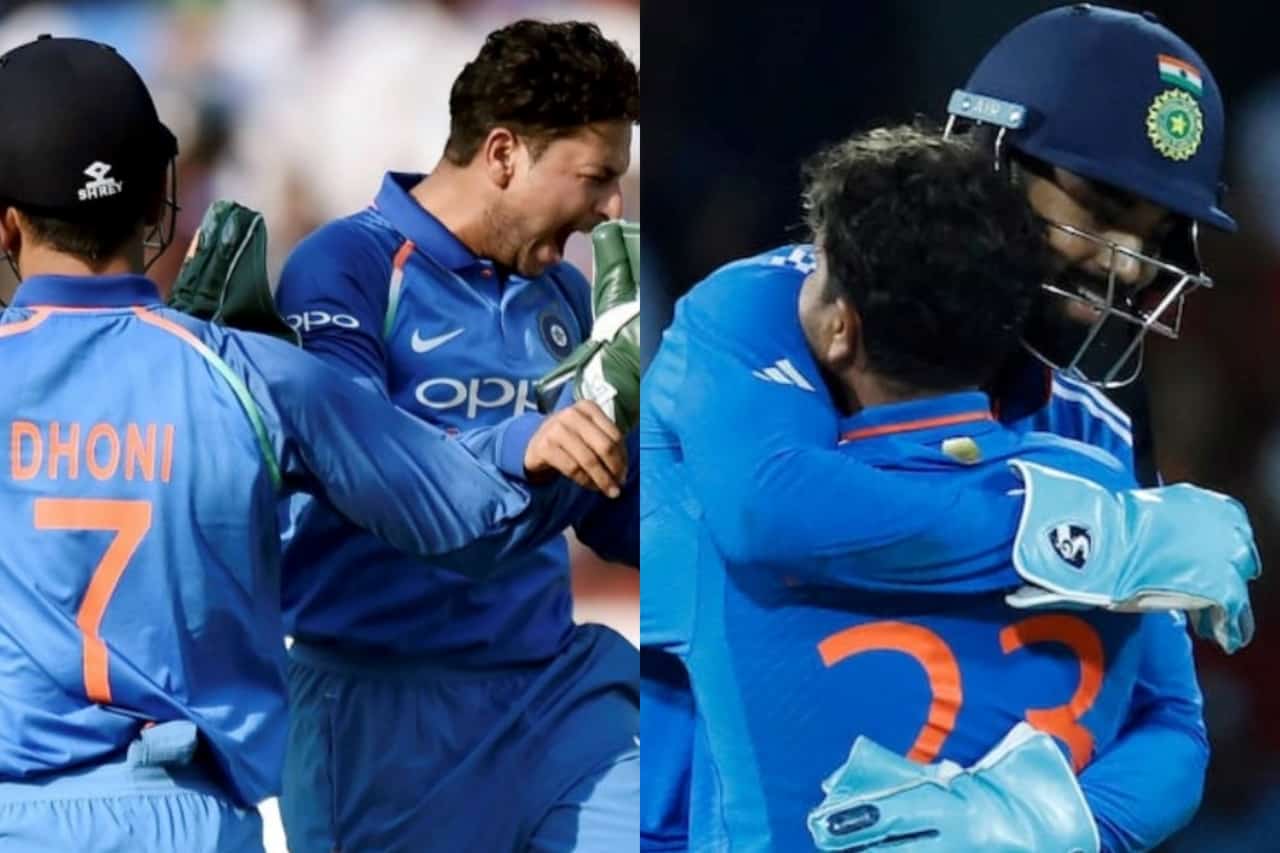 2 mins read
Asia Cup 2023: [Watch] Fans Recall MS Dhoni as KL Rahul Helps Kuldeep Yadav Behind the Stumps in Wicket-Taking
MS Dhoni & Yuvraj Singh (L) / Kuldeep Yadav & KL Rahul (R) | Source: Twitter
Kuldeep Yadav, India's spin sensation, displayed his brilliance once more in the Super 4 clash of Asia Cup 2023 against Sri Lanka, claiming four wickets to dismantle their batting order on Tuesday, September 12 at R.Premadasa Stadium, Colombo.
Kuldeep Yadav's bowling brilliance was complemented by the astute wicket-keeping of KL Rahul, who significantly contributed to Yadav's success by providing valuable insights on delivery selection from behind the stumps.
It was quite remarkable to witness KL Rahul aiding Kuldeep Yadav from behind the stumps, a sight that instantly reminded social media fans of the iconic moments when former India captain MS Dhoni used to do the same during Yadav early days in international cricket.
Kuldeep Yadav, whose prospects of returning to the Indian team appeared dim, has proven that perseverance and dedication can lead to extraordinary achievements. He not only secured his spot back in the Indian team but also earned a place in the World Cup 2023 squad.


#Asia #Cup #Watch #Fans #Recall #Dhoni #Rahul #Helps #Kuldeep #Yadav #Stumps #WicketTaking