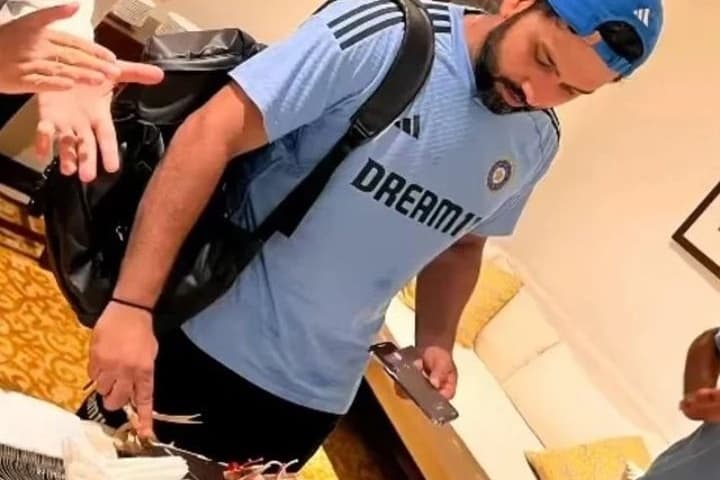 1 min read
Asia Cup 2023: Rohit Sharma Celebrates Team India's Finals Entry by Cutting Cake With Hotel Staff
Rohit Sharma cutting cake | Source: Twitter
Team India secured a thumping 41-run win against Sri Lanka in the Super 4 match of the Asia Cup 2023, earning themselves a spot in the tournament final scheduled for Sunday, September 17th, at R. Premadasa Stadium, Colombo. 
Meanwhile, Indian captain Rohit Sharma, who scored three consecutive half-centuries in the ongoing continental tournament, celebrated India's victory and their advancement to the finals by cutting a cake with the hotel staff at their current lodging. 
Team India has been in exceptional form, especially with KL Rahul's return in the last two matches. They are determined to sustain this momentum and extend their excellent run into the ICC World Cup 2023, set to kick off in India on October 5. 
#Asia #Cup #Rohit #Sharma #Celebrates #Team #Indias #Finals #Entry #Cutting #Cake #Hotel #Staff