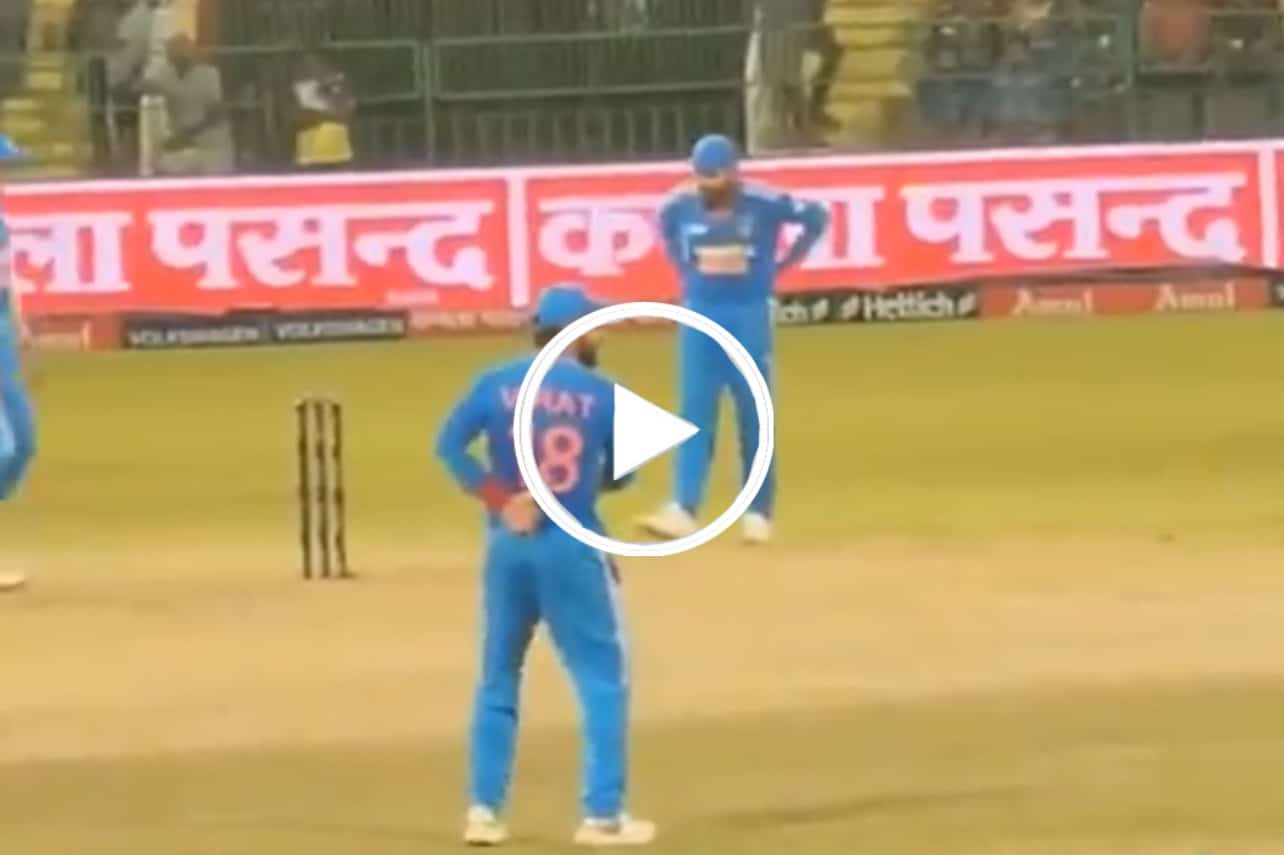 1 min read
Asia Cup 2023: [Watch] Virat Kohli's 'Lungi Dance' Performance in Super 4 Match Against Sri Lanka Goes Viral 
Virat Kohli dancing during Super 4 match against Sri Lanka | Source: Twitter
The former India captain, Virat Kohli, has been displaying outstanding form since the beginning of the year. He recently notched up his 77th international century while playing against the arch-rivals Pakistan in the Super 4 encounter of Asia Cup 2023.
Besides his exceptional cricketing skills and brilliant form, Virat Kohli is celebrated for his jovial and enjoyable personality. He infuses the field with positivity and is often seen having a good time with the fans and he was at it again during the Super 4 match against Sri Lanka in Colombo on Tuesday. 
During the second innings, while Sri Lanka was in pursuit of the modest 214-run target, Virat Kohli was spotted dancing to the popular 'Lungi Dance' song echoing through the stadium. This endearing moment was caught on camera and has now gone viral on social media. 
Watch Video: Virat Kohli Dances to 'Lungi Dance' Song 
Virat Kohli, who wowed everyone with a magnificent century against Pakistan, had a rough outing against Sri Lanka, managing just three runs from 12 deliveries. He will be looking to redeem himself in the upcoming match against Bangladesh.   
#Asia #Cup #Watch #Virat #Kohlis #Lungi #Dance #Performance #Super #Match #Sri #Lanka #Viral