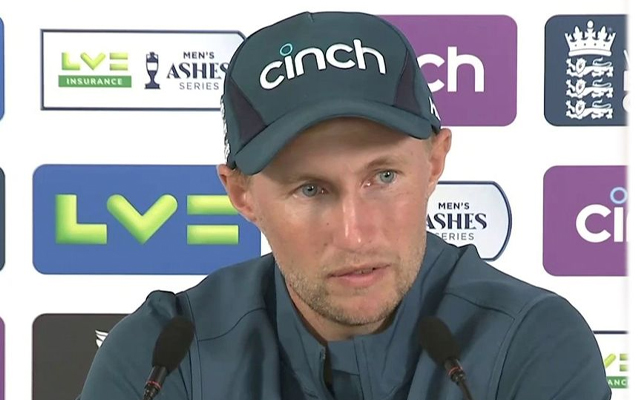 2 mins read
It's dangerous to write off players like Virat Kohli and Rohit Sharma based on their age: Joe Root
England's batting maestro Joe Root has dismissed the notion that cricketing stalwarts like Virat Kohli and Rohit Sharma should be discounted on the basis of their age. Root's comments come on the heels of an electrifying display of form by the Indian duo in the 2023 Asia Cup, where they stand tall among the tournament's leading run-scorers.
Rohit Sharma, India's 'Hitman', has been a relentless force, stringing together three consecutive half-centuries in the competition, the most recent of which was a masterful display against Sri Lanka on a testing surface in Colombo. Meanwhile, Kohli notched up his 47th ODI century during the pivotal Super Four clash against arch-rivals Pakistan.
Root, drawing inspiration from the likes of Chris Gayle and James Anderson, champions the belief that age does not overshadow the prowess and potential of cricketers.  
"I think it's very dangerous just to write off players like Virat and Rohit because of their age. Look at how long Chris Gayle, for example, played T20 cricket. Some of the best players in the world have gone longer, especially in T20 cricket, and have been wonderful with their performances. As long as you're fit, you go on and play," Root said in an interview with Times of India.
Highlighting the age-defying excellence of England's premier fast bowler, the swanky right hander further emphasized: "Jimmy Anderson is a perfect example you look at. He is over 40, he's still performing exceptionally well. We're very fortunate that we've not lost out on that because we think he's too old. He's still playing and he's still leading our attack. And we're using all that experience and skill to our advantage. We're seeing him as a talent and ability and a wonderful player on his own."
#dangerous #write #players #Virat #Kohli #Rohit #Sharma #based #age #Joe #Root