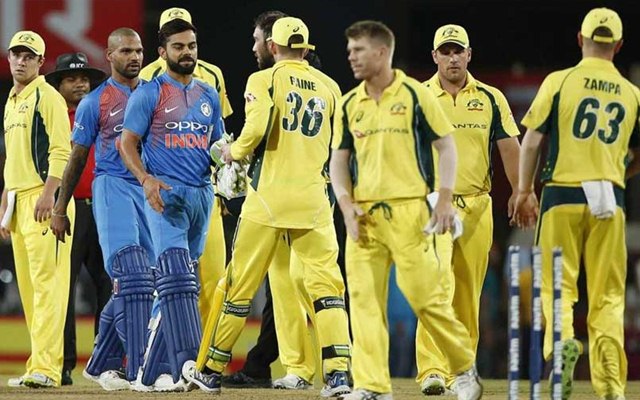 2 mins read
JioCinema to stream India's home ODI series against Australia for no cost
The three-match ODI series between India and Australia at home will be live-streamed for free on JioCinema, owned by Indian media company Viacom18 Media Private Limited. In the rights cycle, it will be their first coverage of an international series.
JioCinema will broadcast the games live in 11 different languages, including English, Hindi, Marathi, Gujarati, Bengali, Bhojpuri, Punjabi, Tamil, Telugu, Kannada, and Malayalam. In order to create an expert panel, the OTT platform also recruited cricket legends such as Suresh Raina, Kedar Jadhav, Aakash Chopra, Amit Mishra, Hanuma Vihari, Kiran More, Anirudha Srikanth, and Sarandeep Singh, among others.
The Board of Control for Cricket in India (BCCI) has granted Viacom18, a Reliance Industries affiliate, exclusive media rights for all international and domestic matches. The total duration of this agreement is from September 2023 to March 2028. It outbid Sony Pictures Networks India for the media rights, winning a stunning INR 67.8 crore per match, while Disney Star reportedly withdrew from the bidding.
Anil Jayaraj, the CEO of Viacom18 Sports, reaffirmed the company's commitment to revolutionizing how sports are experienced by combining traditional TV programming with the potential of digital platforms.
Viacom18 has the rights for both digital and TV broadcasting of the Indian cricket team's all home matches (both men's and women's teams). The matches will air live on channels including Colors Tamil (Tamil), Colors Bangla Cinema (Bengali), Colors Kannada Cinema (Kannada), Colors Cineplex Superhits (Hindi), Sports18-1 SD, and Sports18-1 HD (English) in addition to other languages. The three-match ODI series is crucial as Australia and India prepare for the highly anticipated ICC Cricket World Cup, which begins on October 5.
The first game in the three-match ODI series will take place on September 22, and the other games will be on 24 and 27, respectively. Mohali, Indore, and Rajkot will each host one of the games. Australia will benefit from this series' crucial preparation on Indian wickets ahead of the global event.
#JioCinema #stream #Indias #home #ODI #series #Australia #cost