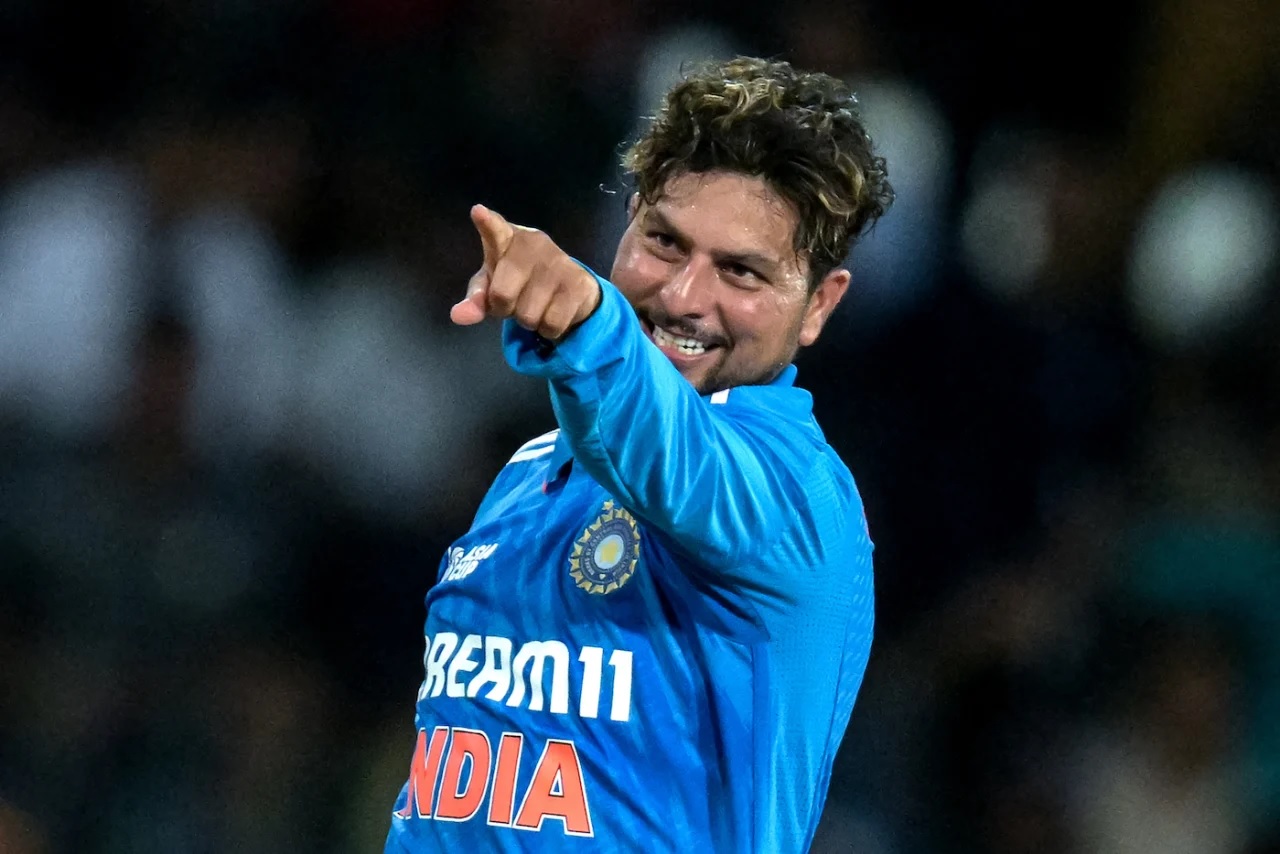 2 mins read
Kuldeep Yadav Fires Massive Warning To Bangladesh Ahead Of Asia Cup Super 4 Clash
Indian spinner, Kuldeep Yadav opened up on his recent performance in the Asia Cup 2023 and said that he has become more aggressive than before. On Tuesday (September 12th), India took on Sri Lanka in the fourth Super Fours of the Asia Cup 2023 where Kuldeep Yadav picked a four-wicket haul to give the Men in Blue a 41-run win against the island country.
Kuldeep Yadav has been in full form recently and leading the Indian bowling attack in the Asia Cup 2023. Earlier, in the third Super Fours match against Pakistan, the Indian spinner picket five wickets to give the Men in Blue a massive 228-run victory against their arch-rivals.
Kuldeep Yadav's recent form will definitely give a little ease to the Indian skipper, Rohit Sharma before they start their upcoming ODI World Cup 2023 journey.
While speaking at a post-match press conference after the last Asia Cup 2023 game, the 28-year-old spinner said that when he was injured his physio told him not to take any load on his knee for which Kuldeep started to take his run up very quickly.
He added that after making a few changes in his bowling style after his injury, he has become more aggressive and got a rhythm even better and it is all because of his 5-6 months of hard work.
"Of course, when I was injured, then our physio said that whatever happens, I should not have a load on my knee. I started my run-up more quickly, and I didn't cut my angle. Then slowly, I started thinking to bowl straight, and it was easier for me. I have become more aggressive, and my rhythm has become better. It didn't come naturally, it took about 5-6 months," Kuldeep said.
I don't think of myself as an off-spinner: Kuldeep Yadav
The Indian spinner said that he does not think of himself as an off-spinner but a classic leg-spinner and added that the only difference is that he bowls from his left hand.
"I don't think of myself as an off-spinner; I think of myself as a classic leg-spinner. The only thing is I bowl from the left hand. I have variations and a googly as well. So I don't think you need to have an off-spinner. If your team's combination is sitting well, then you don't need to play 3-4 spinners. If you have two quality spinners, then I think that works," Kuldeep Yadav concluded.
India will face off against Bangladesh in the sixth Super Fours match of the Asia Cup 2023 on Friday (September 15th) at R. Premadasa Stadium in Colombo.
#Kuldeep #Yadav #Fires #Massive #Warning #Bangladesh #Ahead #Asia #Cup #Super #Clash