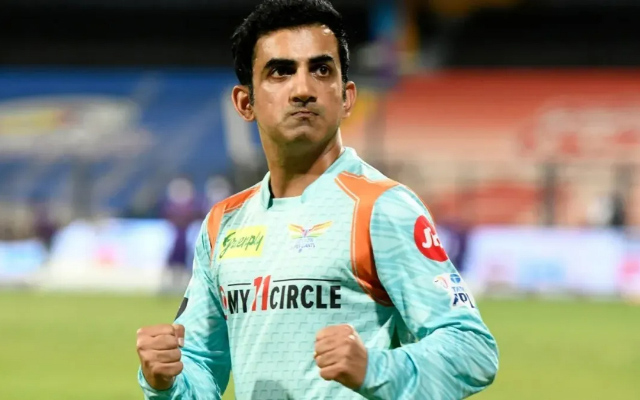 2 mins read
'More convincing than Pakistan' – Gautam Gambhir gives his take on India's performance against Sri Lanka
Team India has been putting in excellent performances at the ongoing Asia Cup 2023. Making it to the Super Four stage of the tournament, India has defeated Pakistan and Sri Lanka so far and booked their berth in the summit clash of the competition.
Led by Rohit Sharma, India breezed past Pakistan as they registered a 228-run victory against their arch-rivals. The side topped it off by defeating Sri Lanka by 41 runs in a match in which they looked shaky at times, but emerged victorious in the end.
India only managed to score 213 against Sri Lanka, but the side managed to defend the total through a magnificent display with the ball. Speaking of India's performance, former batter Gautam Gambhir came forward and opined that India's win against Sri Lanka was more convincing than their victory against Sri Lanka.
"This victory for me was more convincing than Pakistan. We won against Pakistan by 228 runs, but this would give them a lot of confidence," Gautam Gambhir said on Star Sports.
"There was no doubt about the batting unit. There were always doubts about Jasprit Bumrah coming back after an injury. Then you got Kuldeep and the other bowlers. But defending 213 on this wicket, plus the conditions. I know there was a bit of grip on the wicket but it gripped more in the first innings," he added.
I think it gives a lot of confidence to the captain: Gautam Gambhir
Gambhir also talked of the performances of Jasprit Bumrah and the in-form Kuldeep Yadav. Notably, Bumrah took two wickets, whereas Kuldeep took four as India defended the target against Sri Lanka. Talking of the same, Gambhir opined that good performances from both Kuldeep and Bumrah would instill confidence in the captain.
"Defending 217 against Sri Lanka, they are a really good side playing against spin. This would give them a lot of confidence going into the final and then the World Cup. The moment your Jasprit Bumrah and Kuldeep Yadav start firing, I think it gives a lot of confidence to the captain," Gambhir said.
Also Check: Asia Cup 2023 Final Qualification Scenario
#convincing #Pakistan #Gautam #Gambhir #Indias #performance #Sri #Lanka