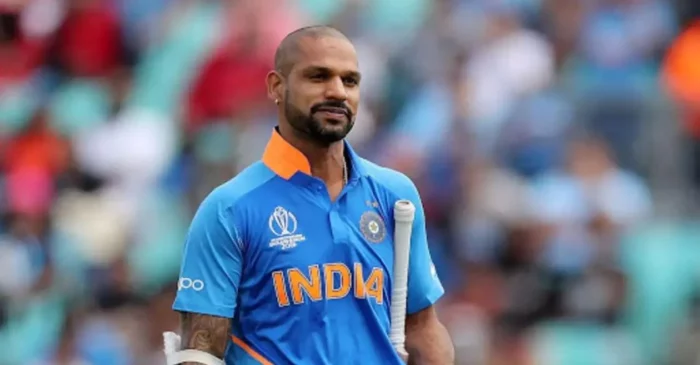 7 mins read
ODI World Cup 2023: India's best XI among the non-selected players
On Tuesday (September 5), the Board of Control for Cricket in India (BCCI) made a significant announcement, revealing the Indian Team that will compete in the forthcoming ODI World Cup. The selectors made the decision to predominantly stick with the players currently participating in the ongoing Asia Cup 2023. With the tournament set to commence in India on October 5, expectations are high, and India is considered one of the top contenders to secure the prestigious trophy. However, amid the excitement surrounding the team announcement, it's important to acknowledge that there were notable exclusions from the squad and these players will not have the opportunity to represent India in the upcoming World Cup 2023.
Exploring the finest Indian XI of players omitted from the ICC Cricket World Cup 2023 roster
1. Shikhar Dhawan:
Shikhar Dhawan, a seasoned opener in limited-overs cricket, has contributed significantly to India's batting strength. However, leading up to the ODI World Cup 2023, Dhawan's form raised concerns among the selectors due to fluctuations in his batting performances. While the 37-year-old's experience is undoubtedly an asset, the selectors have opted for more in-form openers to ensure a robust start at the top of the batting order. In this lineup, Dhawan's ability to provide quick starts makes him an ideal candidate at the top.
2. Ruturaj Gaikwad:
Ruturaj Gaikwad, a young and promising opener, showcased his talent in the Indian Premier League (IPL). His ability to anchor innings and play big shots makes him an exciting prospect. Nevertheless, Gaikwad's limited international exposure has been a factor in his exclusion from the World Cup squad. The tournament demands not only talent but also experience, and The 26-year-old needs more time on the international stage to establish himself as a formidable opener. Gaikwad's consistency and ability to build innings make him a suitable partner for Dhawan in this lineup.
3. Sanju Samson:
Sanju Samson, a wicketkeeper-batter known for his aggressive batting style, has been in and out of the Indian team. Despite his undeniable potential, Samson's inconsistency in both batting and wicketkeeping have cost him a spot in the World Cup squad. The selectors likely sought more reliable and consistent options, particularly in the crucial wicketkeeper-batter role. Samson's adaptability suits the number three position.
4. Rishabh Pant:
Rishabh Pant has earned a reputation for his extraordinary batting prowess and excellent wicketkeeping skills. Many times, the team has clinched victories riding on his heroics. Nonetheless, in December 2022, Pant suffered a horrifying car accident on the Delhi-Dehradun highway, and since that unfortunate incident, he hasn't been able to make a comeback to international cricket. The 25-year-old's absence in this World Cup will undoubtedly be felt by Team India, as Pant plays a crucial role in bolstering India's middle order with his aggressive and fearless batting style. His ability to accelerate the scoring during the death overs has been instrumental in India's success in limited-overs cricket.
5. Venkatesh Iyer:
Venkatesh Iyer, a versatile all-rounder, caught the eye with his performances in the IPL and domestic cricket. Although, his relatively recent entry into international cricket worked against him in the World Cup selection. The selectors have opted for more experienced all-rounders, given the high-pressure environment of the quadrennial event. Iyer, with his promising talent, will need to further prove himself on the international stage. The 28-year-old's ability to provide breakthroughs with the ball and power-hitting down the order makes him an asset in this non-selected lineup.
Also READ: ICC announces full list of umpires and match referees for the ODI World Cup 2023
6. Washington Sundar:
Washington Sundar, an off-spinning all-rounder, has faced challenges due to recurring injuries that disrupted his international appearances. Additionally, the competition among spinners like Ravindra Jadeja and Axar Patel has influenced his omission from the World Cup squad. For Sundar, the path back to the national side will involve consistent performances and overcoming fitness concerns. He can control the middle overs with his off-spin and chip in with crucial runs.
7. Deepak Chahar:
Deepak Chahar, a swing bowler known for his ability to provide early breakthroughs, has been a valuable asset in limited-overs cricket. However, his omission from the World Cup squad might be attributed to concerns over his recent form and fitness. Chahar has battled injuries, impacting his consistency. To regain his place in the national team, he needs to recover fully from injuries and demonstrate his prowess as a wicket-taking bowler once again. Chahar's knack for picking early wickets and handy lower-order batting adds balance to this line-up.
8. Ravi Bishnoi:
Ravi Bishnoi, a young leg-spinner, showcased promise in the IPL and domestic cricket. Nevertheless, stiff competition with senior spinners like Jadeja have influenced his omission from the World Cup squad. To bolster his international prospects, Bishnoi will need more experience and consistent performances. The 23-year-old's ability to spin the ball both ways and build pressure suits the spin role.
9. Bhuvneshwar Kumar:
Bhuvneshwar Kumar, a seasoned fast bowler, has been a vital part of India's bowling attack. Nonetheless, recurring injuries and inconsistent performances have hampered his selection. To make a comeback, Kumar needs to prove his fitness and form through solid domestic performances, reaffirming his position as a dependable seamer for India. Bhuvneshwar's experience and control make him the leader of the pace attack in this lineup.
10. Prasidh Krishna: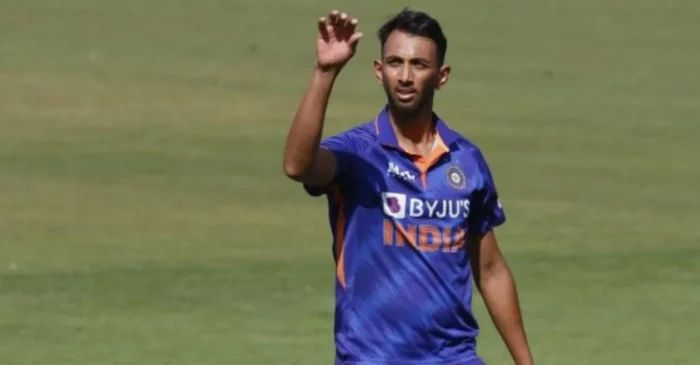 Prasidh Krishna, an emerging fast bowler known for his pace and bounce, has shown glimpses of his potential. Nevertheless, he faces fierce competition from more experienced pacers like Jasprit Bumrah and Mohammed Shami. To secure a spot in the national side, Krishna must exhibit consistency in his performances and continue developing his skills at the international level. The 27-year-old can provide an additional fast bowling option in this playing eleven. His ability to hit the deck hard and extract bounce could be useful, particularly in conditions that favor pace bowling. He can play the role of second fiddle in this lineup alongside Bhuvneshwar.
11. Yuzvendra Chahal:
The player who would be most disappointed in missing the ICC World Cup 2023 bus would be Yuzvendra Chahal. Chahal, who once formed a formidable spin partnership with Kuldeep Yadav for India and picked wickets in middle overs, has not featured in many ODIs in 2023. Indian team management has played only one wrist spinner in the XI in ODIs recently, and with Kuldeep Yadav fit, he was preferred over Chahal. Although, in this lineup, he can play a crucial role in the spin department.
Also READ: Yuzvendra Chahal's ODI record since the 2019 ICC Cricket World Cup
#ODI #World #Cup #Indias #among #nonselected #players