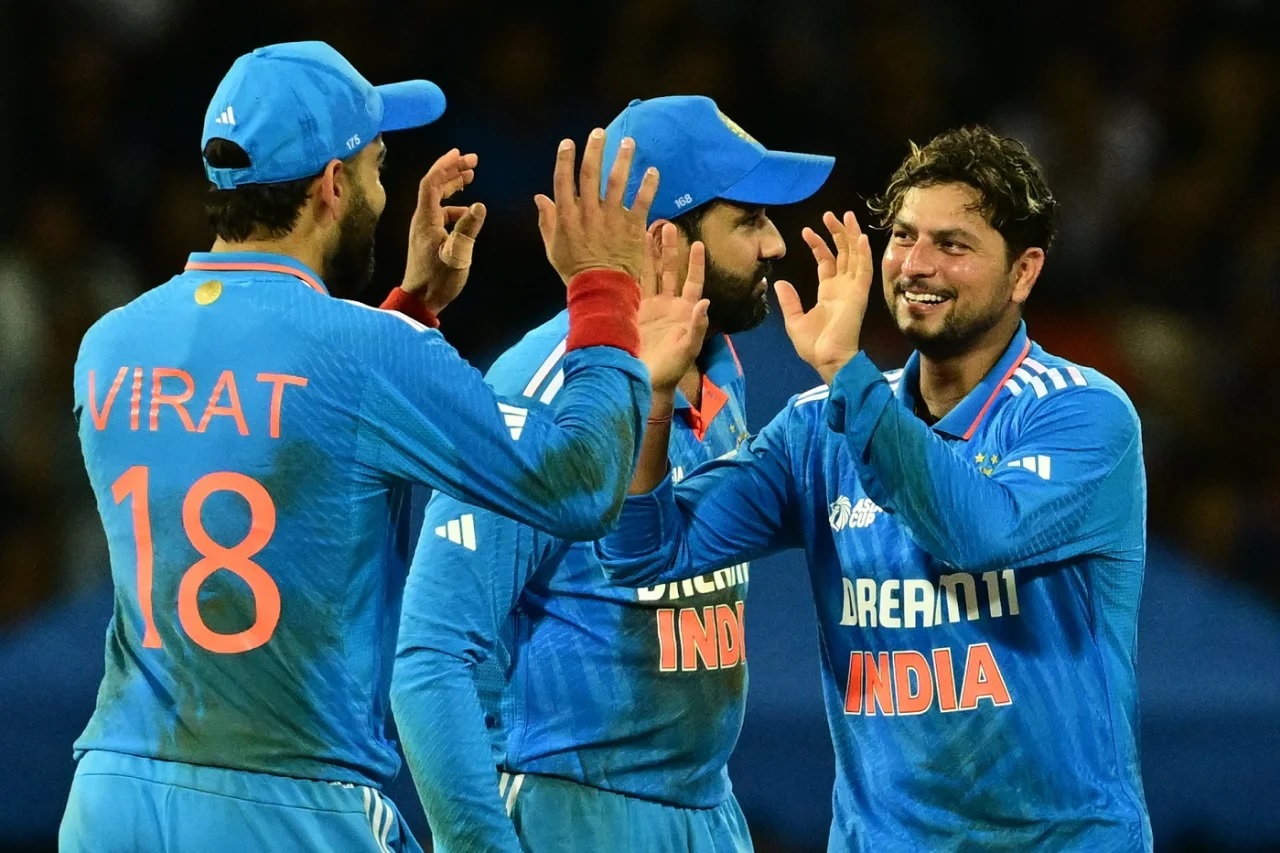 3 mins read
Piyush Chawla Throws Massive Kuldeep Yadav Warning To Bangladesh
Veteran India spinner, Piyush Chawla heaped praise on Kuldeep Yadav after his stunning four-wicket spell against Sri Lanka in the fourth Super Fours of the Asia Cup 2023 on Tuesday (September 12th) and said that the 28-year-old India player does not have any fear of failure.
In the first inning, India went on to bat and gave a target of 214 runs after Rohit Sharma scored a half-century. Rohit Sharma played a 53-run knock from 48 balls with a strike rate of 110.42. Shubman Gill and Virat Kohli failed to make a mark against the Sri Lankan spinners.
However, Ishan Kishan and KL Rahul had an average inning to control the middle order of the Indian batting lineup. Ishan Kishan scored 33 runs from 61 balls with a strike rate of 54.10. On the other hand, KL Rahul played a 39-run knock from 44 balls with a strike rate of 88.64.
Dunith Wellalage caught all the limelight in the first inning after he took a five-wicket haul and dismissed Rohit Sharma, Shubman Gill, Virat Kohli, KL Rahul, and Hardik Pandya.
In the second inning, Sri Lanka tried hard to come into the match and chase the given target but Kuldeep Yadav led the bowling attack and picked up four wickets in a 9.3-over spell. Ravindra Jadeja and Jasprit Bumrah also scalped two wickets each and helped India to clinch a 41-run victory.
While speaking on Star Sports, Piyush Chawla said that sometimes every bowler has that small fear of not getting a chance if they don't get wickets and added that once the players over that fear from their mind, they become more attacking and the same thing happened with Kuldeep Yadav.
"Sometimes you have that fear of failure. Because you think if I don't get the wickets then I might not play the next game. So once that fear is out of your mind, you try to get more attacking and you're not scared of getting hit, and in that process, you end up getting up more wickets," Piyush Chawla said.
He's just coming and he's enjoying his bowling: Piyush Chawla on Kuldeep Yadav
The veteran Indian spinner added that Kuldeep is not scared of any failure now and nowadays he just comes to the crease to enjoy his bowling.
"So that's what he's doing at the moment. He's not scared of, there's no fear of failure. He's just coming and he's enjoying his bowling and the best part is he's looking to get wickets in every over," he added.
India will square off against Bangladesh in the sixth Super Fours match of the Asia Cup 2023 on Friday (September 15th).
#Piyush #Chawla #Throws #Massive #Kuldeep #Yadav #Warning #Bangladesh