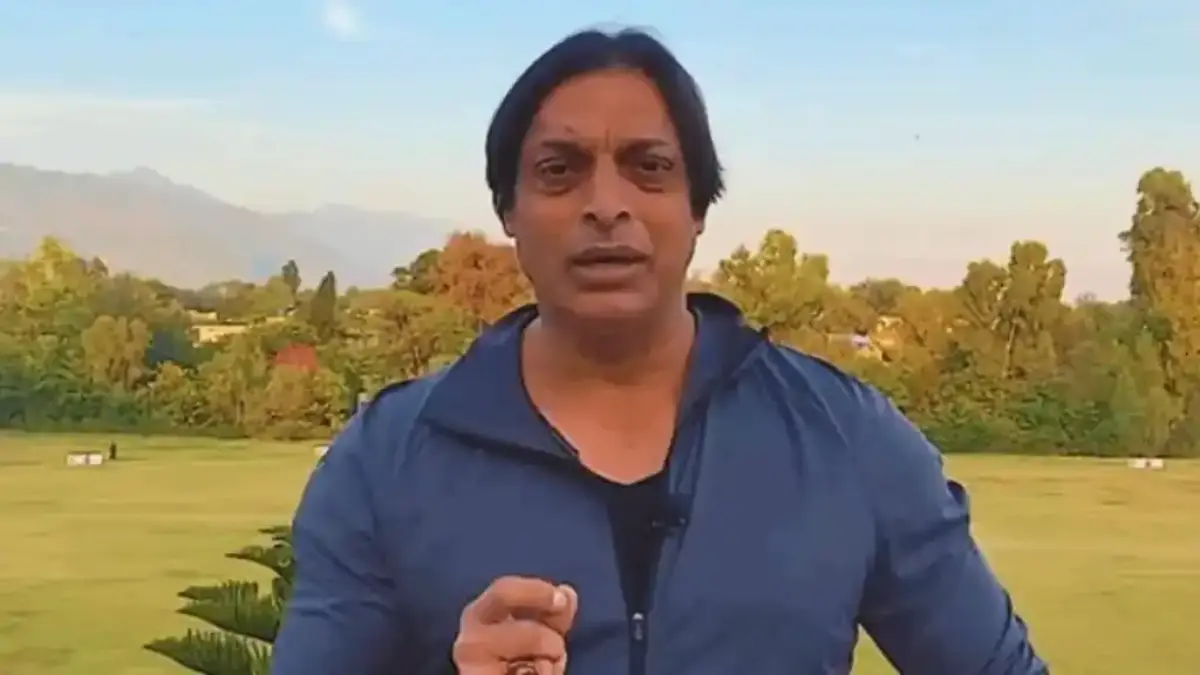 3 mins read
Shoaib Akhtar Criticizes Pakistani Fans For Accusing India Of Trying To Lose Against Sri Lanka
Former Pakistan speedster Shoaib Akhtar expressed frustration over conspiracy theories suggesting that India was deliberately trying to lose against Sri Lanka in the Asia Cup 2023. Shoaib Akhtar emphasized that Sri Lankan players performed with dedication and fighting spirit.
Pakistani fans accused India of purposely trying to lose the Super Four match against Sri Lanka to eliminate Pakistan from the ongoing continental tournament. The claims came after Sri Lanka bowled out for just 213 runs at the R. Premadasa Stadium, Colombo, on Tuesday, September 12.
Don't Know What You Guys Are Doing – Shoaib Akhtar
In a video shared on his YouTube channel, Shoaib Akhtar was impressed with the bowling performances of Dunith Wellalalge and Charith Asalanka.
"I don't know what you guys are doing. I am getting memes and messages saying 'India have fixed the game', that they are losing deliberately in order to eliminate Pakistan," Akhtar said.
"Are you alright? They (Sri Lanka) are bowling their heart out. Wellalalge and Asalanka bowled their heart out. You saw that 20-year-old kid? He scored 43 runs and took 5 wickets. I am getting phonecalls from India and other countries, saying India were losing deliberately"
Why Would They Lose? – Shoaib Akhtar
Shoaib Akhtar pointed out that India would prioritize securing their spot in the final over thinking about Pakistan's elimination. He praised Kuldeep Yadav and Jasprit Bumrah for their performances while defending a small total in the match.
"Why would they lose, tell me? They want to go through to the final. You end up making memes without any reason. It was a great fightback from India. The way Kuldeep played, it was massive. Look at Jasprit Bumrah, look at the fight while defending a small total," he further added.
Pakistan Players Couldn't Show This Fight – Shoaib Akhtar
The Rawalpindi pacer emphasized that Sri Lankan players showed fight to win the match, especially Dunith Wellalage's contribution with both bat and ball.
"Wellalage, a 20-year-old kid, is showing fight. He is batting and bowling, doing all he can. Our players (Pakistan) couldn't show this fight. Our fast bowlers don't play. When was the last they played 25-30 ODIs at a stretch? Then we expect Shaheen Afridi, Haris Rauf and Naseem Shah to deliver 10 overs and not get injured. I want the fight back from Pakistan. This was humiliating."
Pakistan registered a 228-run loss against India in their Super Four game, their second-worst defeat in ODI history after a 234-run loss to Sri Lanka in 2009. The Babar Azam-led team would advance to the final if they beat Sri Lanka in their next match on September 14.
Also read: IND vs SL: 'I Could Not Understand Why Kuldeep Was Out Of The Team In The First Place': Shoaib Akhtar
#Shoaib #Akhtar #Criticizes #Pakistani #Fans #Accusing #India #Lose #Sri #Lanka