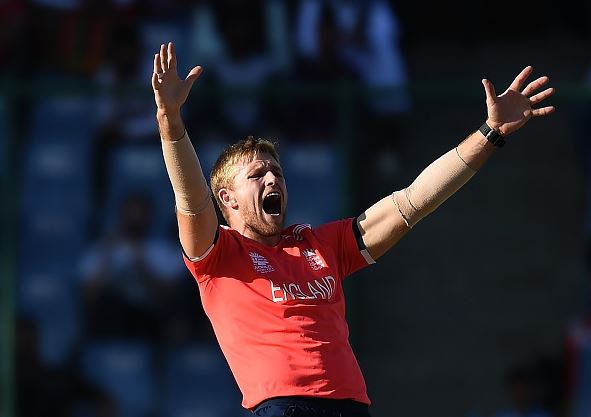 2 mins read
There were mixed emotions the day England won 2019 World Cup: David Willey
In the world of sports, there are moments that define not just games but careers. For England's bowling all-rounder, David Willey, the 2019 Cricket World Cup was one such. Willey, who was initially named in the provisional squad for the 2019 World Cup, had to step aside to make way for the emerging talent, Jofra Archer, who had just become eligible for selection.
As England went on to lift the coveted trophy on home soil, Willey watched from the sidelines, a mixture of joy and anguish in his heart. The setback, though painful, didn't break Willey's spirit. He viewed it as a character-building experience, one that would serve him well in the future. 
"I'd been a big part of that from 2015 through to that World Cup, so there were mixed emotions the day they won it, I was obviously delighted for the lads, but it hurt. I'd have probably given my left arm to be a part of that," said Willey as quoted by Cricbuzz. "As my career in the game goes on, and whatever I do after, I think that's probably a difficult but great experience for me to have – hopefully it can serve me well in other areas of my life."
Willey, now 33, admitted that he had thought his international career was over post that omission. "If it wasn't for Covid, I probably thought that my England career was done," he admitted. "They picked the two squads (to stay in bubbles) for the Test matches in Manchester and one-dayers in Southampton."
However, Willey's story took a remarkable turn as he made a triumphant comeback and was part of the squad that clinched the T20 World Cup last year, even though he didn't get a chance to play. Now, his eyes are set on the upcoming ODI World Cup as he finds himself back in England's provisional squad.
But there's a twist in the tale. Jofra Archer, after battling injuries, is back in the spotlight. Willey, ever the team player, is unfazed. "It's not my job to decide who goes on the plane."
#mixed #emotions #day #England #won #World #Cup #David #Willey