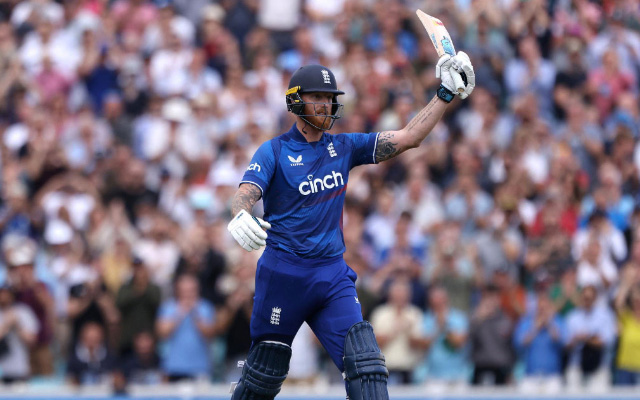 2 mins read
'I knew that I'd be playing these games and potentially the World Cup'
Star English all-rounder Ben Stokes has made a brilliant return to ODI cricket as he showcased his class against New Zealand in the third ODI of the ongoing series, scoring a mammoth 182 runs in 124 deliveries. Stokes helped England post a huge total against New Zealand and ultimately win the game by a massive margin of 181 runs. 
The English all-rounder, who was only focusing on Test cricket in 2023, recently stated that he always knew that he was going to return to ODIs and compete for England in the upcoming World Cup. Stokes' knee has been a cause of concern for both England and the all-rounder in the past and it has hindered his bowling prowess significantly. The star player opined that it was always better to throw the media off. 
"Obviously I've been asked a lot about my knee over a long period of time, so I just said that to leave it. I knew that I'd be playing in these games and potentially in the World Cup then when I said that, but it was just the easiest thing to say that and put you [the press] off the radar," Stokes was quoted as saying by ESPNcricinfo.
This is the first time that I've been clear in my mind: Stokes
Stokes also opened up about playing as a specialist batter in the coming weeks for England. He says that moving into a specialist role has helped him clear his mind for the first time. 
"This is the first time that I've been clear in my mind that that's the one thing I can focus on, I think over the last 18 months, every day has been, 'will I bowl, will I not bowl?' Now, I know that I can just focus on that… that's my thing for the team now. Having that clarity in my head contributes to that," Stokes said.
#knew #playing #games #potentially #World #Cup