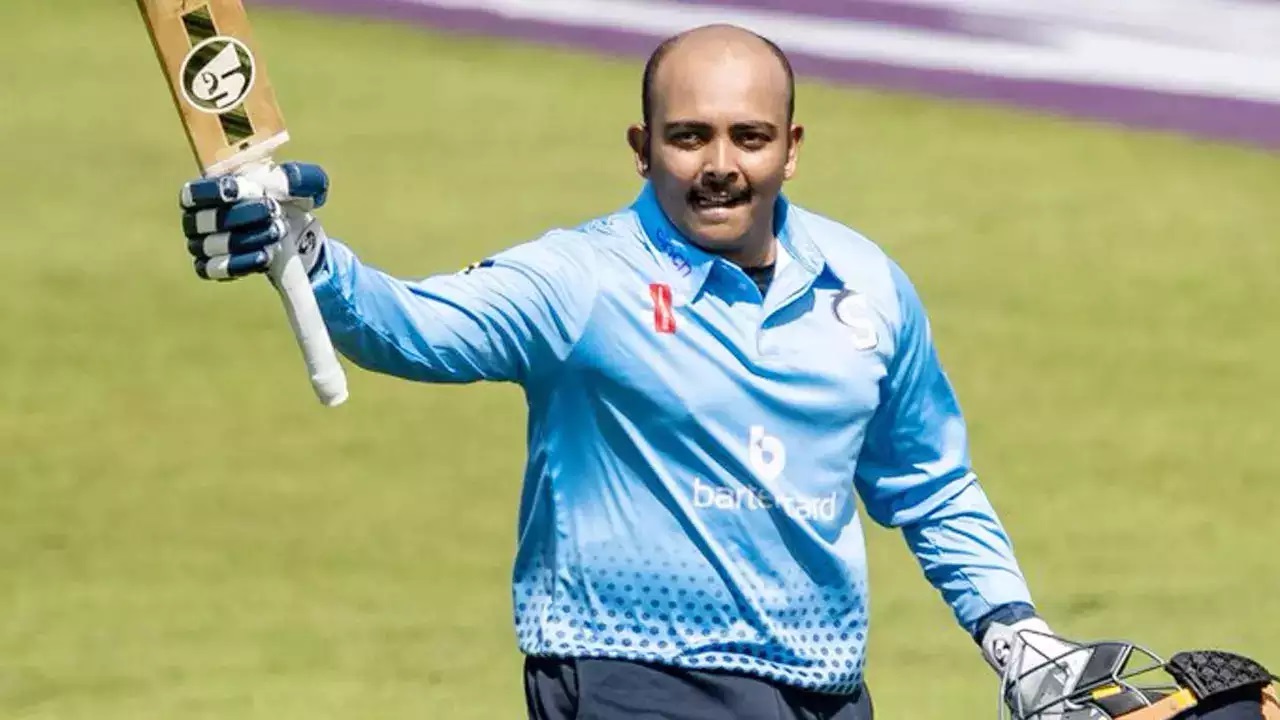 2 mins read
Prithvi Shaw To Miss Field For 4 Months Due To Recovery From Injury- Reports
Indian player Prithvi Shaw is expected to miss the field for the next four months due to injury. Prithvi Shaw was part of the Northamptonshire team in English County Championship last month. During the tournament, Prithvi Shaw injured his knee and later returned to India.
Shaw also shattered a double century for Northamptonshire. However, his stint ended shortly after he was injured in a match against Durham. Now, BCCI and NCA (National Cricket Academy) are undertaking his rehabilitation.
Also Read: IND vs BAN: 'Aankh Dikhata Hai..' Ishan Kishan Tells Shubman Gill While Applying Cake On His Face, Watch Video
Prithvi Shaw Will Take 4 Months To Recover- Reports
A BCCI official informed The Indian Express that Prithvi Shaw has severe swelling in his knee and will take about four months to recover from his injury.
"A MRI was done after he got injured and it revealed a Grade-II tear of the posterior cruciate ligament. He was sent to the NCA where we found that there is still swelling in his knee. We have decided to consult Dr Dinshaw Pardiwala in this case. It will take at least four months for him to play competitive cricket again," the BCCI official said.
Also Read: IND vs BAN: Piyush Chawla Throws Massive Kuldeep Yadav Warning To Bangladesh
According to reports, the Indian Cricket Board will also contact experts to take reviews about the rehabilitation process of Prithvi Shaw. Hence, the Indian opener will not be on the field for the next few months.
Shaw also revealed that multiple teams offered him contracts in English County Championship after the season. However, he wants to be part of Northamptonshire next year.
"I had a few teams contacting me after the tournament wanting to talk about playing for them next year, but I feel like I still have more to achieve with Northamptonshire. They gave me the opportunity this year and I'm very happy to be coming back," the right-handed batsman further said.
Also Read: IND vs BAN: Kuldeep Yadav Fires Massive Warning To Bangladesh Ahead Of Asia Cup Super 4 Clash
Prithvi Shaw was part of Delhi Capitals team in IPL 2023 but had a poor season. He was also dropped from many games during the latter half of the season. Later, he joined the county championship.
The Indian opener has played 5 Tests, 6 ODIs, and 1 T20I for India so far. He is awaiting his return to the national team. He last played for India in 2021.
#Prithvi #Shaw #Field #Months #Due #Recovery #Injury #Reports