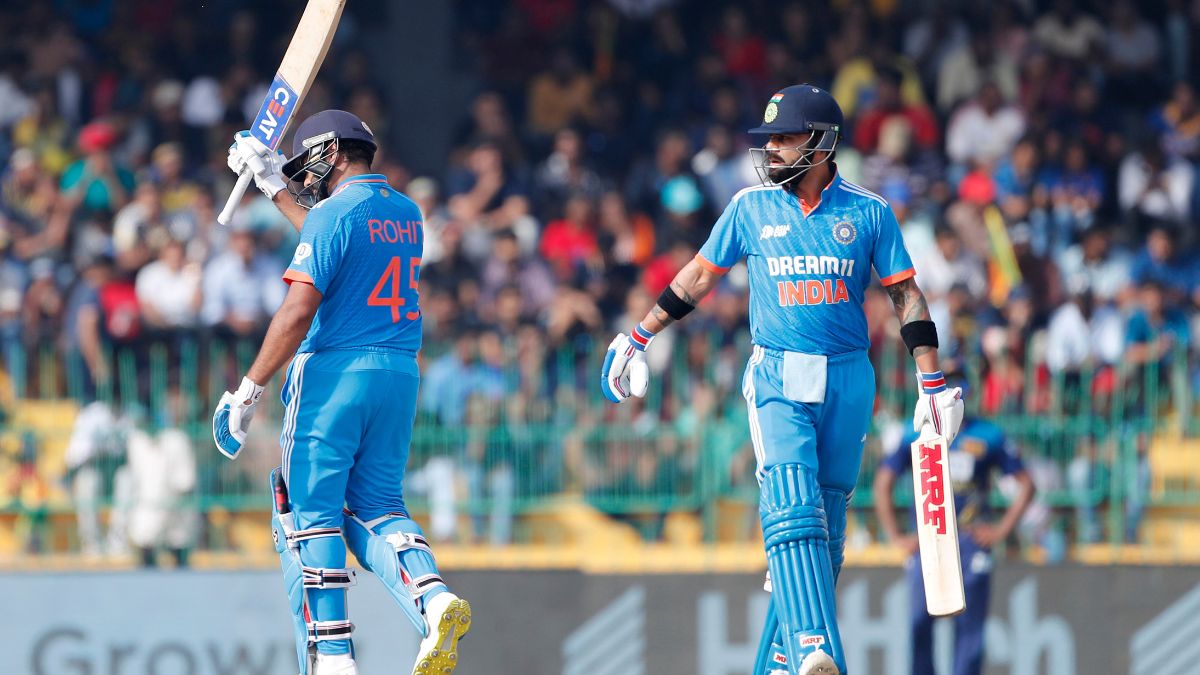 2 mins read
Ravichandran Ashwin Reveals Virat Kohli's 'Nightmare' Revelation About Rohit Sharma
MS Dhoni might be one of the best finishers the game has ever seen but for Virat Kohli, he is not the most difficult opponent in the death overs. India spinner Ravichandran Ashwin recently revealed a story where Virat Kohli had told him the name of the batsman who is most difficult to bowl to in the death overs.
As far as MS Dhoni is concerned, he is widely regarded as one of the best finishers in the history of the game. For over a decade, the former India captain terrorised the opposition teams with his finishing ability. But as far Virat Kohli is concerned, Rohit Sharma is the batter who is most difficult to control in the death overs.
Ravichandran Ashwin made the revelation in a video posted on his YouTube channel. The Test star was talking about the India captain after his quickfire knock against Pakistan in the ongoing Asia Cup 2023. Rohit Sharma gave India a solid start in the Super 4 game by scoring 56 runs with the help of 6 fours and 4 fours. He added  121 runs in less than 17 overs with Shubman Gill for the opening wicket.
And with Rohit Sharma taking Pakistan's formidable pace attack to the cleaners, Ravichandran Ashwin recalled a conversation he had with Virat Kohli in the past, saying:
"5-6 years back, Virat Kohli and I had a discussion while Rohit was batting. I don't remember which match it was. Seeing Rohit bat, I was thinking, 'Where do you even bowl to him? If Rohit is set after 15-20 overs, you wouldn't know where to bowl to him.' Virat asked me, 'Do you know who is a captain's nightmare at the death?'
"I asked, 'Is it Dhoni?' Kohli was like, 'No, it is Rohit.' When I asked him why, he said 'you won't know where to bowl'," added Ravichandran Ashwin.
Rohit Sharma's stunning record:
Not many would disagree with Virat Kohli over his comment for Rohit Sharma. The opening batsman is indeed one of the most feared batsmen in the world in white-ball cricket. Very few batsmen have the ability to score big hundreds like he does.
He holds the record for the highest score in ODIs for scoring 264 against Sri Lanka. Rohit Sharma has also scored a record three double-centuries in ODIs and four centuries in T20Is. He has registered 8 150-plus scores in the 50-over format which is a record too.
#Ravichandran #Ashwin #Reveals #Virat #Kohlis #Nightmare #Revelation #Rohit #Sharma