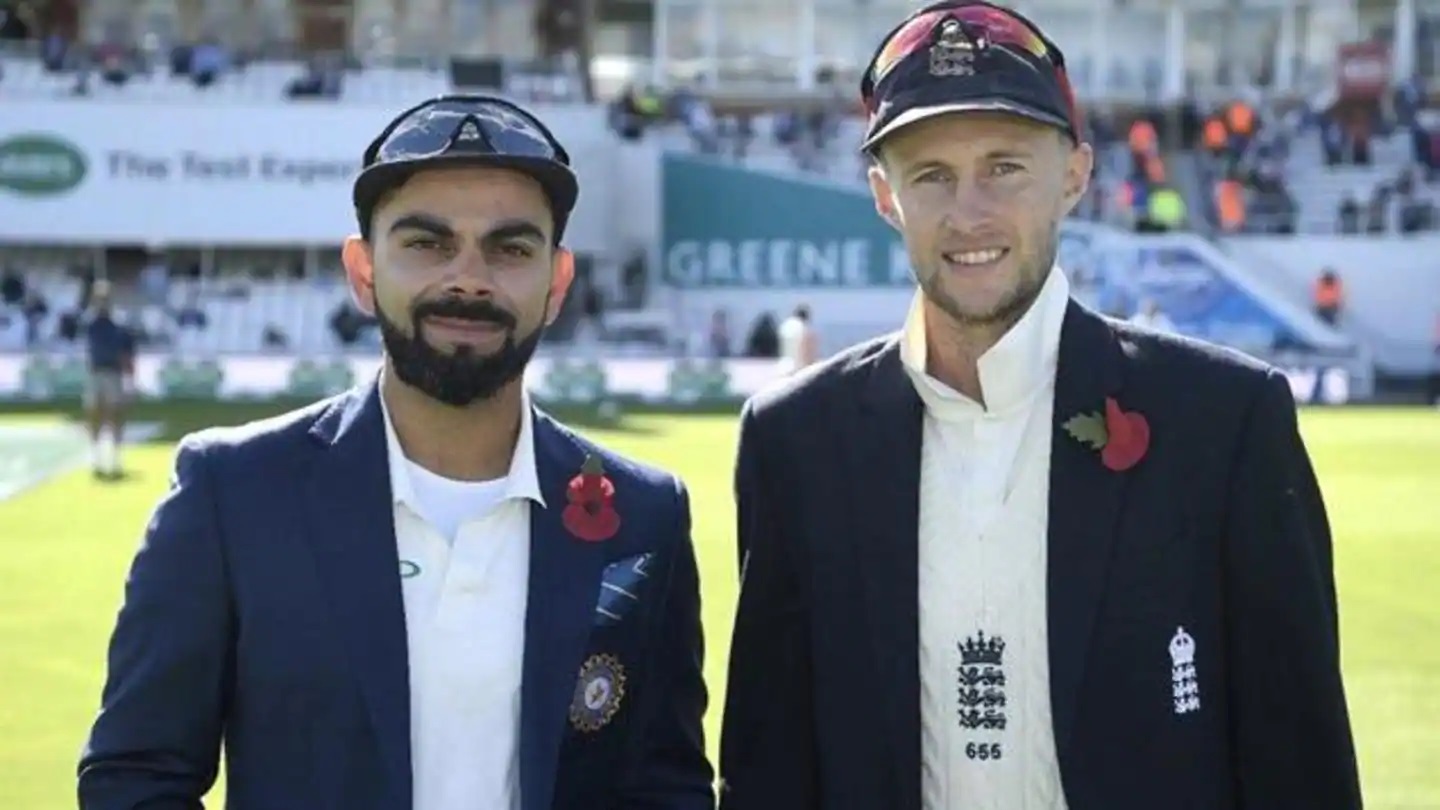 3 mins read
Very Dangerous Just To Write Off Players Like Virat And Rohit: Joe Root
England superstar Joe Root has warned Team India against dropping Virat Kohli and Rohit Sharma from the T20 side for next year's T20 World Cup.
While both Virat Kohli and Rohit Sharma are still indispensable parts of India's ODI and Test teams, the same cannot be said about their position in the T20 sides. Neither Virat Kohli nor Rohit Sharma has played any T20I for India since the conclusion of the T20 World Cup last year.
There were calls from a lot of quarters to make big changes in the team after India failed to win the T20 World Cup twice in two years. In 2021, the Men in Blue failed to make it to the semifinals before suffering a crushing 10-wicket loss against eventual winners England in the semifinal of the T20 World Cup 2022.
Soon after the tournament ended, Rohit Sharma and Virat Kohli were dropped from the T20 side. At first, the selectors said that the senior batsmen had been rested. However, they have yet to play a T20I game since the World Cup. Many also believe that the star batsmen are likely to return to the T20I side once the ODI World Cup is over.
Joe Root on writing off Virat Kohli and Rohit Sharma:
While only time will tell whether Rohit Sharma and Virat Kohli play in the T20 World Cup next year or not, Joe Root believes it will be a mistake on India's part. In a recent interview, the former England captain said that writing off players like Kohli and Rohit because of their age is dangerous. He cited the examples of Chris Gayle and James Anderson to prove his point.
"I think it's very dangerous just to write off players like Virat and Rohit because of their age. Look at how long Chris Gayle, for example, played T20 cricket. Some of the best players in the world have gone longer, especially in T20 cricket, and have been wonderful with their performances. As long as you're fit, you go on and play," Joe Root was quoted as saying by The Times of India.
"Jimmy Anderson is a perfect example you look at. He is over 40, he's still performing exceptionally well. We're very fortunate that we've not lost out on that because we think he's too old. He's still playing and he's still leading our attack. And we're using all that experience and skill to our advantage," Joe Root further stated.
"We're seeing him as a talent and ability and a wonderful player on his own. It's always dangerous when you start looking at – is it time for the end of a career? I think you've got to look at performances and what they bring to the team," Joe Root added.
In Rohit's absence, Hardik Pandya has been leading the T20 side. The BCCI, however, is yet to declare the allrounder as a permanent allrounder. And it would not be surprising at all if the senior batsmen indeed return to the T20 team ahead of the T20 World Cup.
Both the batsmen have proved their class once again by performing well in the ongoing Asia Cup. Rohit Sharma is the leading run-scorer in the competition after scoring 194 runs in 4 games with the help of 3 fifties. Kohli, on the other hand, played a sublime knock of 122 not out from just 94 balls against Pakistan.
#Dangerous #Write #Players #Virat #Rohit #Joe #Root