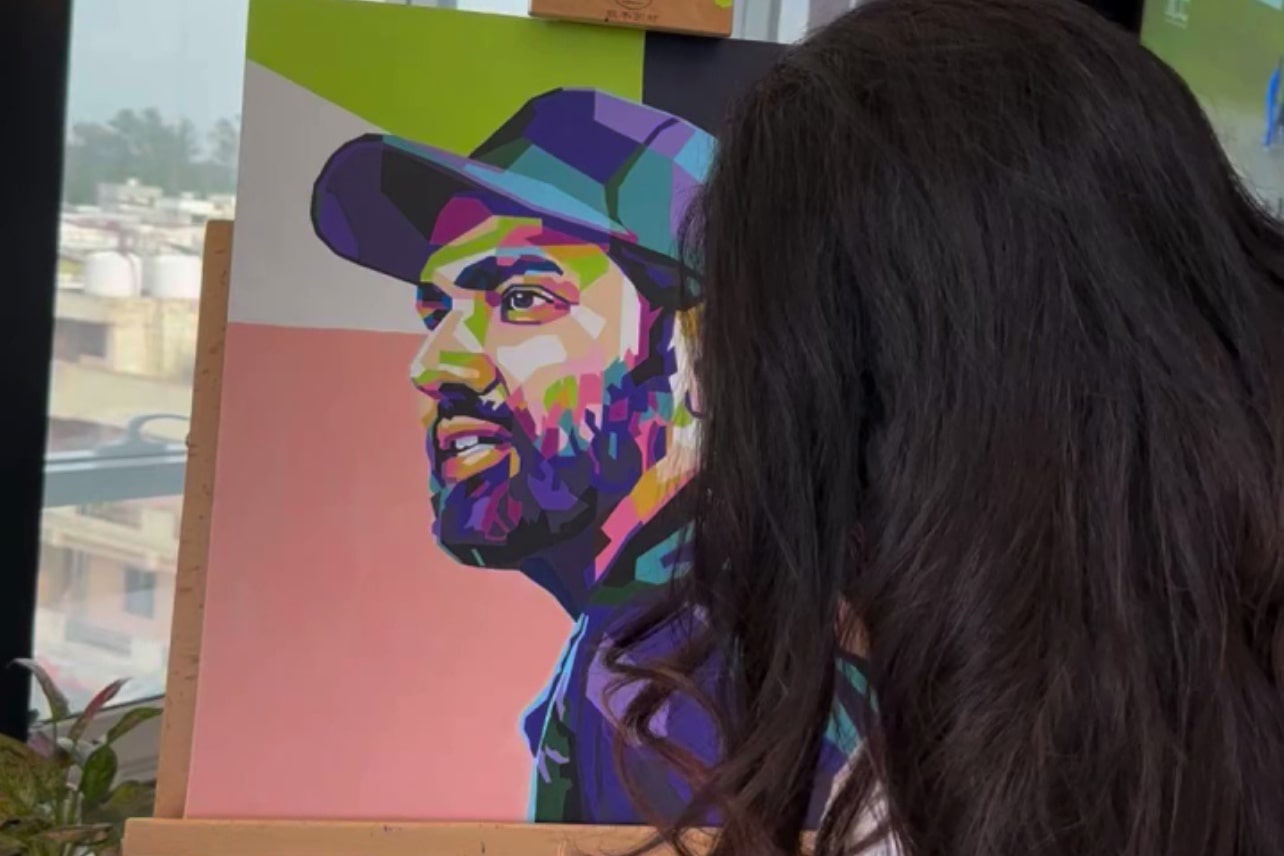 1 min read
[Watch] Rohit Sharma Fan's Stunning Painting Takes the Internet by Storm
Rohit Sharma's Painting by his Fan | Source: Twitter
Team India captain Rohit Sharma, is basically a worldwide cricket darling. Fans from every nook and cranny can't stop gushing over him, and they are always finding ways to show their love and express their admiration for him.
One recent example of this fan dedication is a mesmerizing painting dedicated to Rohit Sharma, and the video of this heartfelt gesture is making waves across social media platforms.
Watch Video:
Rohit Sharma, who recently achieved the milestone of becoming the second-fastest player to reach 10,000 ODI runs in history, has been in impeccable form.
With three consecutive half-centuries in the last three matches of the Asia Cup 2023, his fans and Team India supporters are crossing their fingers, hoping he keeps this hot streak going and leads India to snatch both the Asia Cup and World Cup titles.
#Watch #Rohit #Sharma #Fans #Stunning #Painting #Takes #Internet #Storm