Virat Kohli Takes a Stand Against Punjab Singer Shubh Amid Khalistan Allegations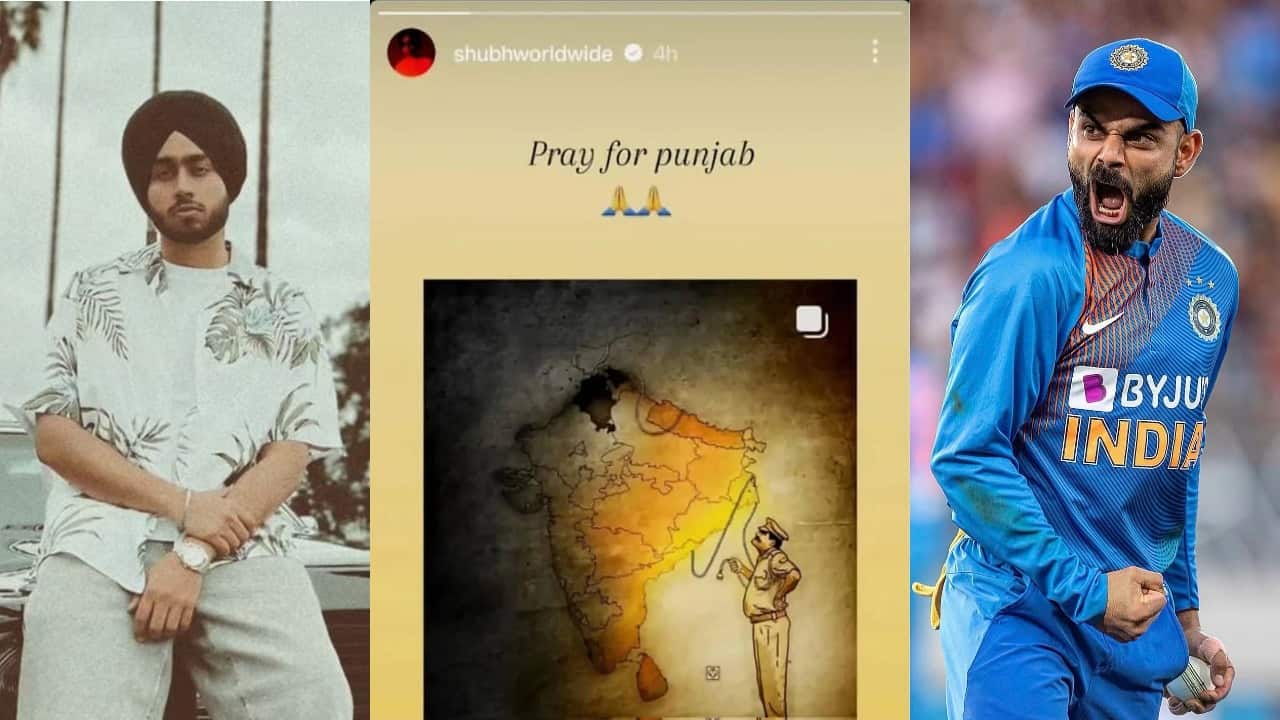 Virat Kohli Takes a Stand Against Punjab Singer Shubh Amid Khalistan Allegations | Source: Twitter
The renowned Indian cricketer Virat Kohli has reportedly unfollowed the popular Canadian-based singer Shubh on Instagram. It came in response to Shubh's recent Instagram post featuring a controversial map of India in the context of Khalistan separatist issues, leading to widespread anger among Indian citizens.
There was a time when Shubh held a special place in Kohli's heart, with the star cricketer publicly expressing his love for the 26-year-old singer in one of his Instagram comments. However, following Shubh's recent social media post, it's evident that the star cricketer's patriotic side has come to the forefront.
The Board of Control for Cricket in India (BCCI) has recently unveiled the squad for the upcoming three-match ODI series. Notably, senior players like Virat Kohli, and Rohit Sharma have been rested for the first two ODIs and will return to the side for the third match.
#Virat #Kohli #Takes #Stand #Punjab #Singer #Shubh #Khalistan #Allegations